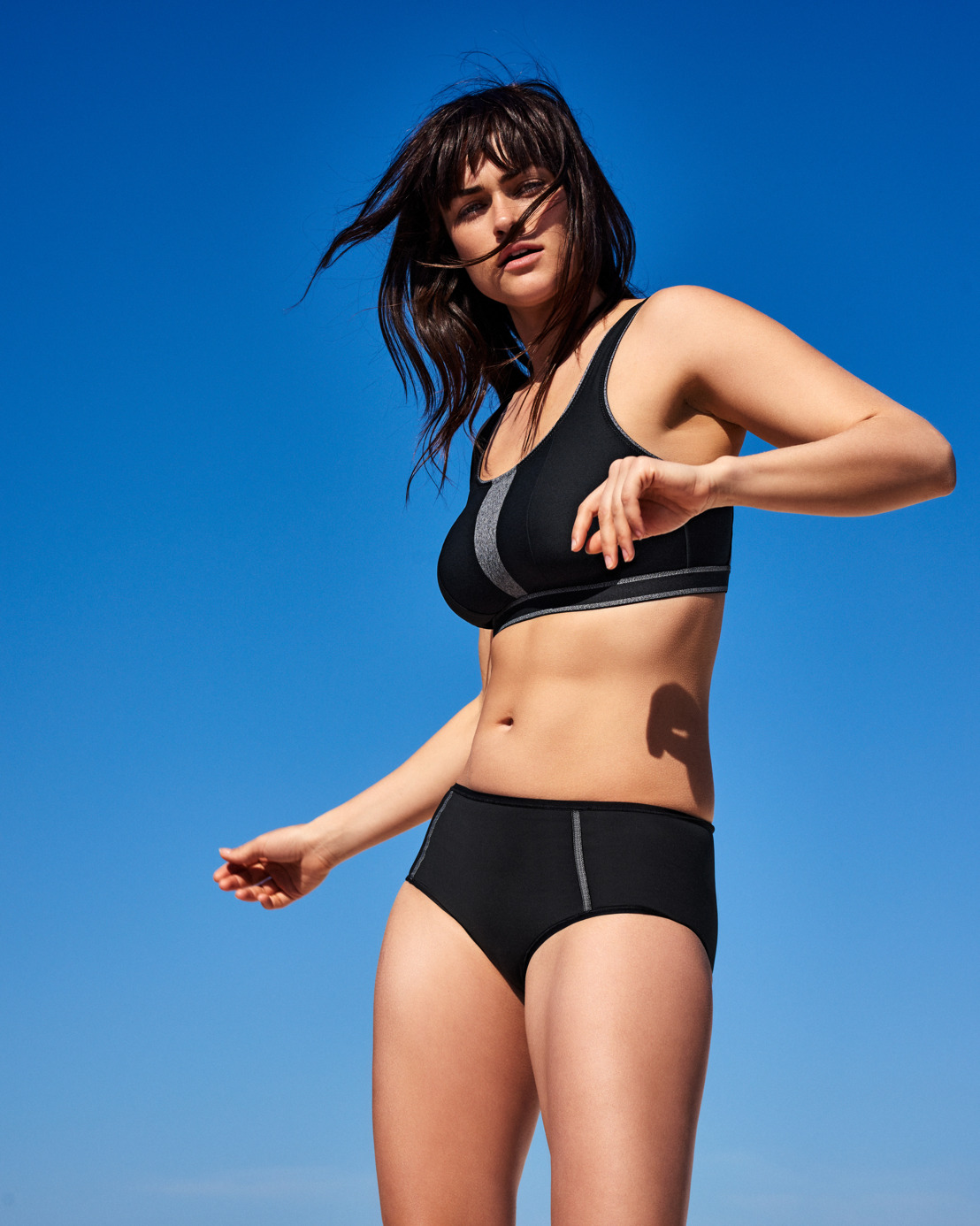 Three tips for a fun workout
Getting in shape may be the most popular New Year's resolution of all. But how do you stick to it? Easy! The trick is finding a workout you really enjoy. Keep reading for our top tips for keeping your New Year's resolutions. For you, from PrimaDonna!
1. Think of your workout as me-time

After a busy day, you may be tempted to sprawl out on your sofa instead of working up a sweat, but a good workout is really worth the effort. Not only will it make you feel stronger, fitter, and more flexible, it's also the perfect way to clear your mind. If the gym isn't your thing, try a 30-minute jog or a relaxing yoga session instead. You'll start looking forward to these me-time moments in no time!

2. Slip into stylish workout gear

The quickest way to motivate yourself to hit the gym is by slipping into a stylish and comfy outfit that makes you feel your best. Flattering three-quarter length leggings or a trendy PrimaDonna top will have you itching for your next workout...

3. Go for style and comfort

Comfort is the key to a truly enjoyable workout. Good gear (think: quality sports shoes and the right sports bra) will help you avoid unnecessary pain and discomfort. That's why PrimaDonna Sport created comfortable lingerie with an impeccable fit for women with curves. Our sportswear will take your workout to the next level!

This stylish sportswear will make you want to workout every day

Looking for sportswear that's both comfy and stylish? Introducing The Sweater: stylish workout-wear with a comfortable pullover look and the right support! These sets are made from supremely soft and breathable fabric that wicks away moisture.

- Stylish sports bra

A sports bra with underwire or pre-formed, padded cups: choose the perfect style for you. Available in black with grey accents or a grey pullover-look with cool neon details.
- Comfy workout briefs

These elegant workout briefs will keep you dry during your workout. They're also super-comfy and are completely invisible under your outfit.