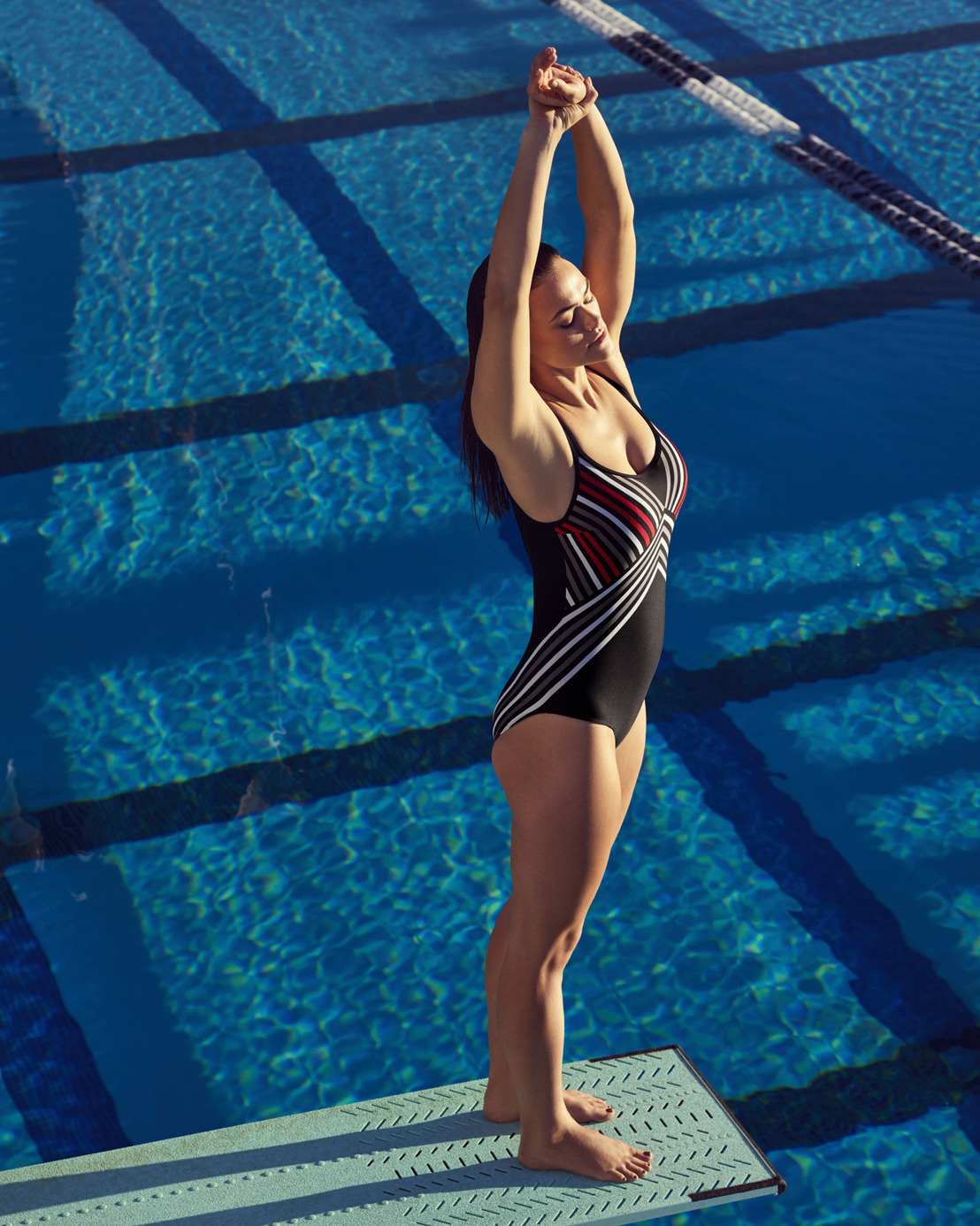 Trend: Swimsuits on and off the beach
Swimsuits are making a comeback in a big way. They have a cool nineties vintage look and you can mix and match them with your beach accessories or summer outfits. They have left their goody-two-shoes image far behind them; with their gorgeous cuts, swimsuits are trendier than ever before. In short, a swimsuit is a summer must-have!
Comfy, stylish, and sooo gorgeous
A swimsuit is always comfortable, gives you extra confidence when you dive into the water, and gives you a bit more body coverage than a bikini. Yet the swimsuit is no longer just the pool or beach outfit for women who want to show too much skin. The modern swimsuit styles are more attractive and flattering than ever. Deep necklines, low-cut backs, or extra-high leg lines create a beautiful silhouette, while the fun prints and great colors give you a fashionable beach look. With intermediate styles of swimwear, such as a tankini, you can also combine prints, colors, and styles to your heart's content.
Tip: mix and match with all your outfits
If you want to keep up with the trends, then you can wear your trendy swimsuit both on and off the beach this summer. Combine it with denim shorts for a casual festival look, or match it with a maxi skirt to go out for dinner in the evening. Or go for a laid-back vacation outfit and wear a light kimono or a flamboyant summer dress over your trendy swimsuit.
A swimsuit to flatter your body
Designers like to play with the lines of swimsuits, with graphic prints, extra side pieces, and details such as ruching or ribbons to create a certain silhouette. A swimsuit is the ideal swimwear to give you extra confidence on the beach.
Carole Lambert, Brand Design Manager: "With asymmetric prints, color blocks, belt effects, and elegant draping, we can create an elegant hourglass silhouette. High leg cuts make your legs optically longer, and a deep, plunging back always looks amazing!!"
Four must-haves for summer
1. Hollywood: The swimsuit with movie-star presence
This triangle swimsuit with padded cups and spaghetti straps is the epitome of style and elegance. The geometric 1960s print is stylish and creates a super-feminine silhouette. The glamourous print in warm red, mocha, and black flatters every skin tone.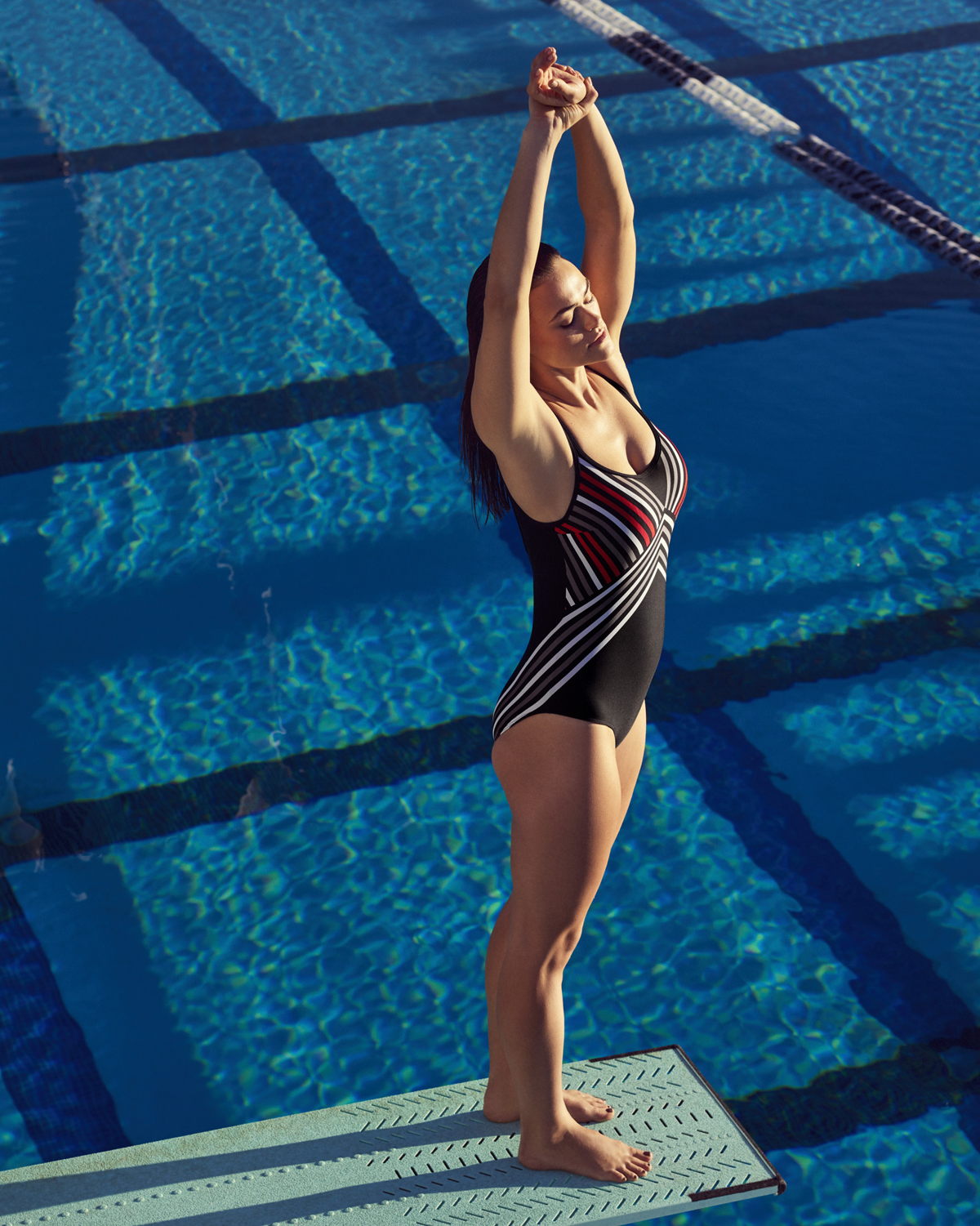 2. PrimaDonna x Myla Dalbesio: Super-stylish swimsuit with plunging neckline
The elegant ribbons under the cups add comfort and create a super-sensual look. The straps can be worn over the shoulders, crossed, or around the neck. Black is the perfect colour for this lifestyle series. Easy to combine and always on-trend!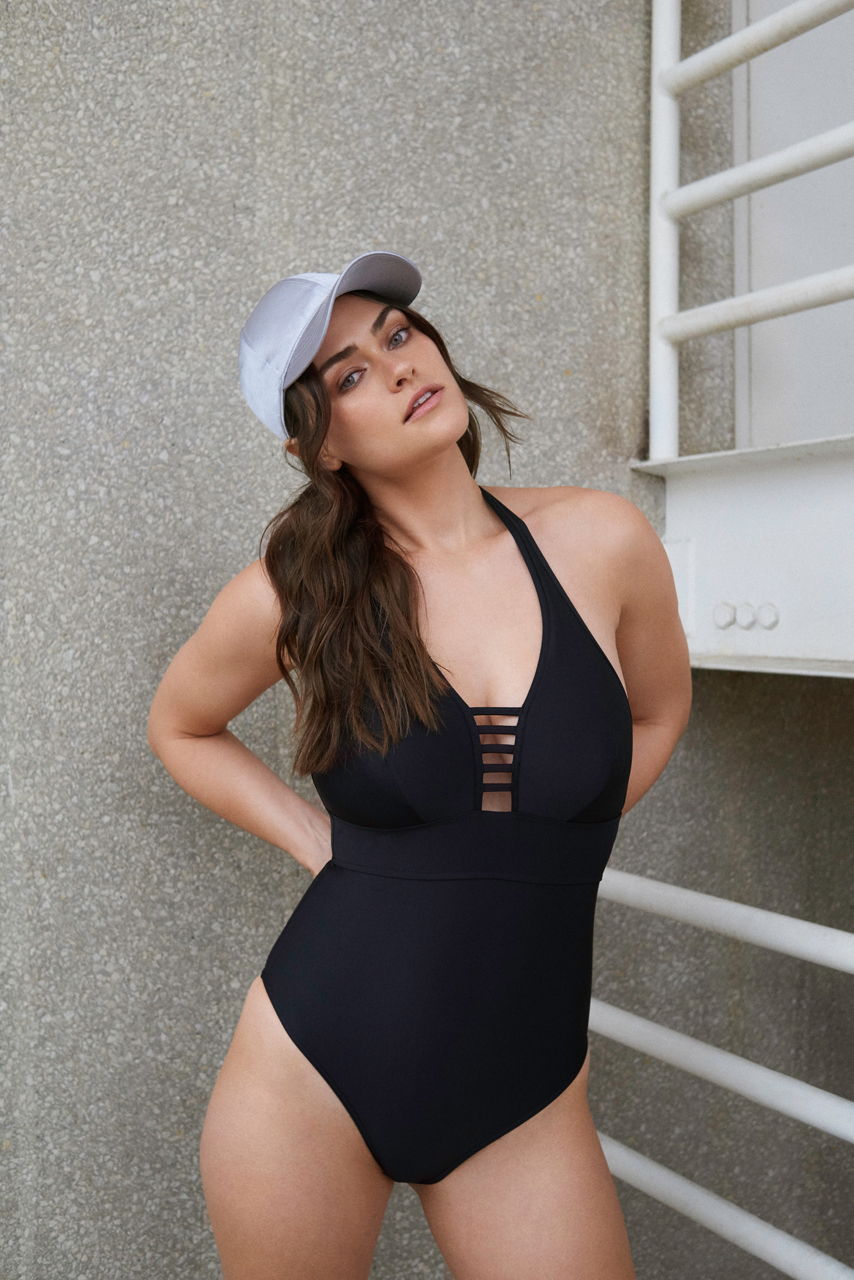 3. Sherry: A shaping swimsuit with elegant color effect
The Sherry swimsuit gives you extra confidence on and off the beach. The lining shapes your belly and waist, the front draping conceals any little imperfections, and the side print creates a feminine silhouette. Available in a summery aqua shade!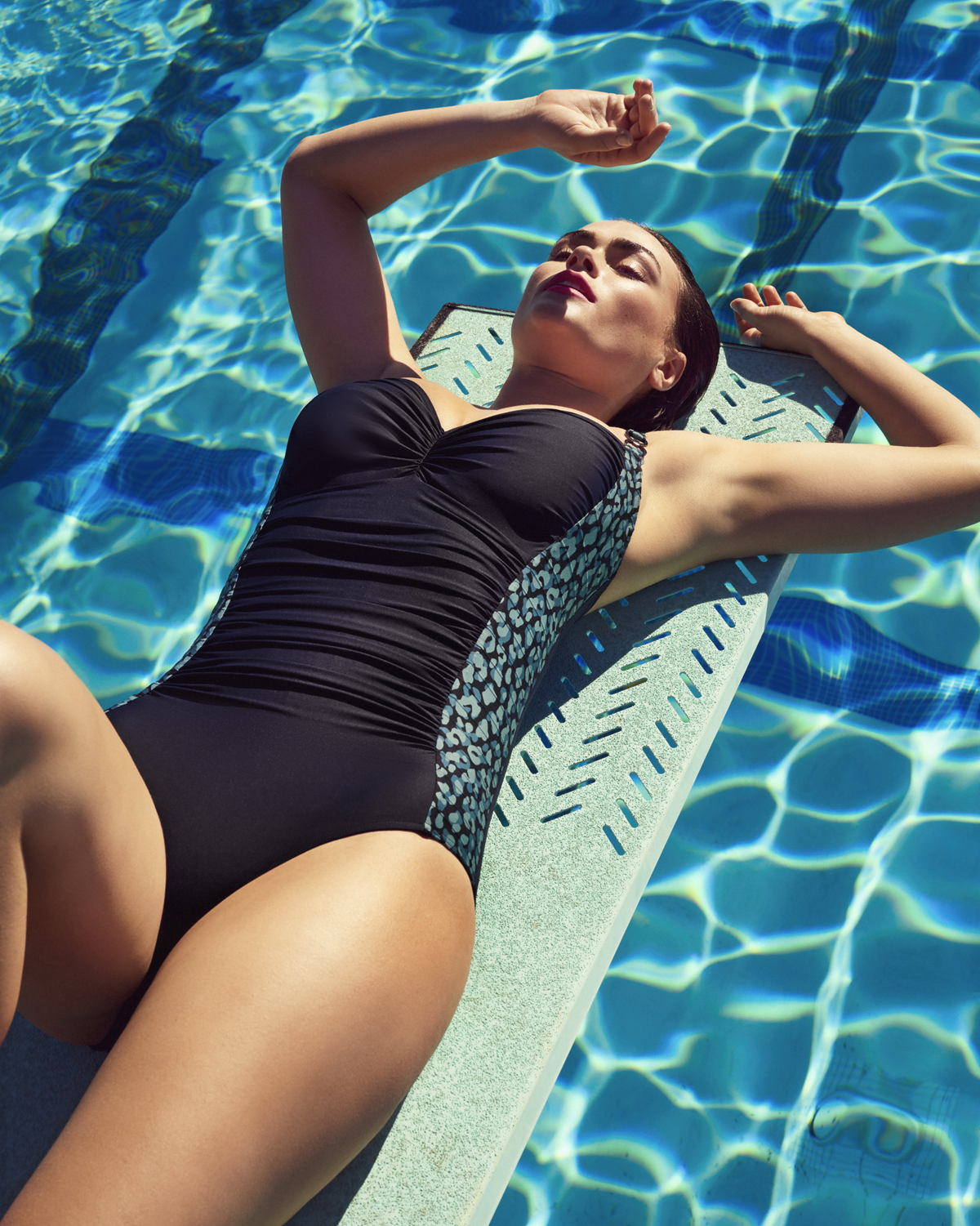 4. Canyon: A striking mesh look
Triangle swimsuits are on trend this summer. This one — with firm, padded cups — provides great support for your bust and has elegant spaghetti straps. With its fine mesh look and chic belt under the cups, the Canyon swimsuit also makes a perfect body. Available in timeless black or a wonderful bright red.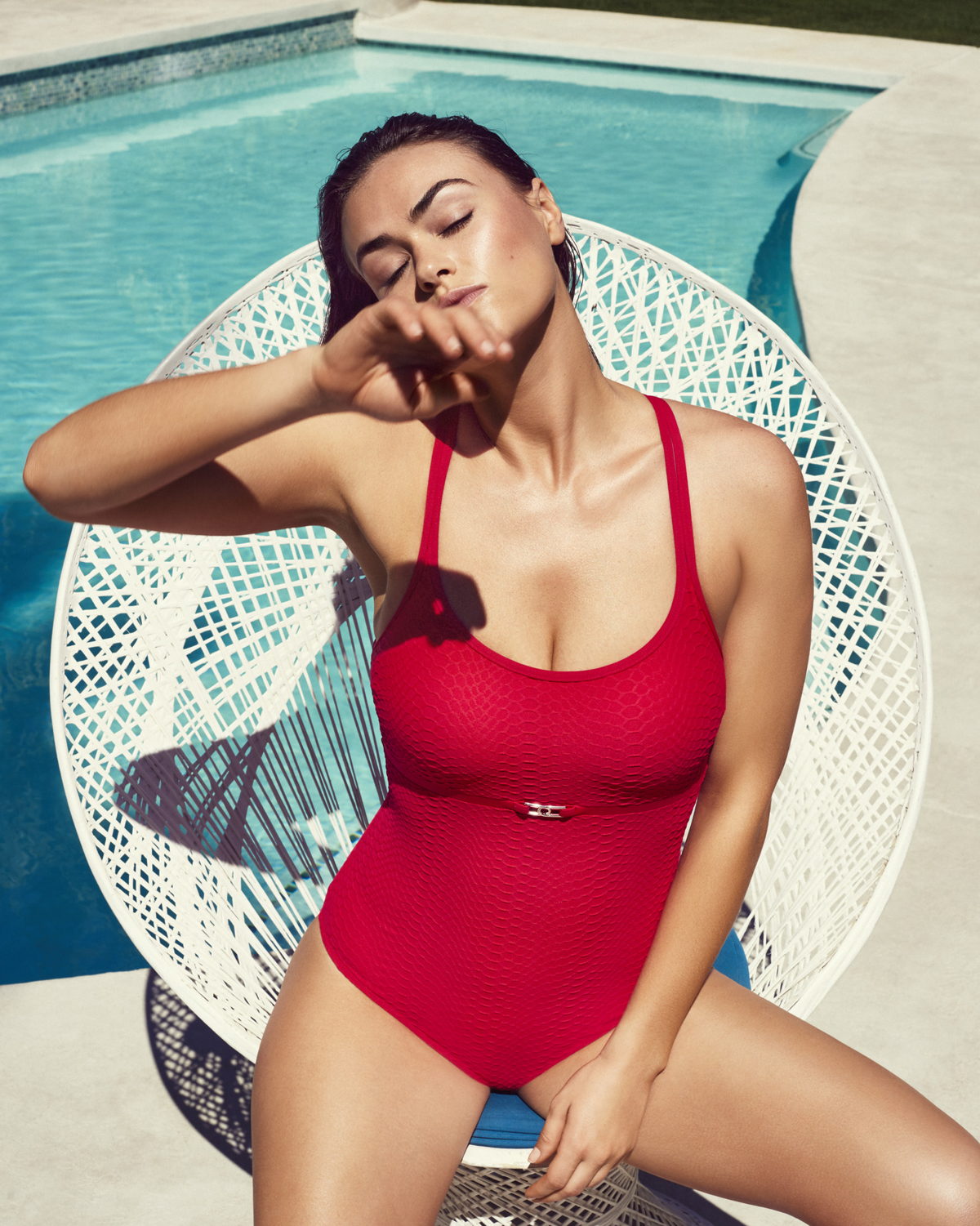 For more visuals, go to our media galery.
Vanessa De Vuyst Media & PR Manager, Van de Velde