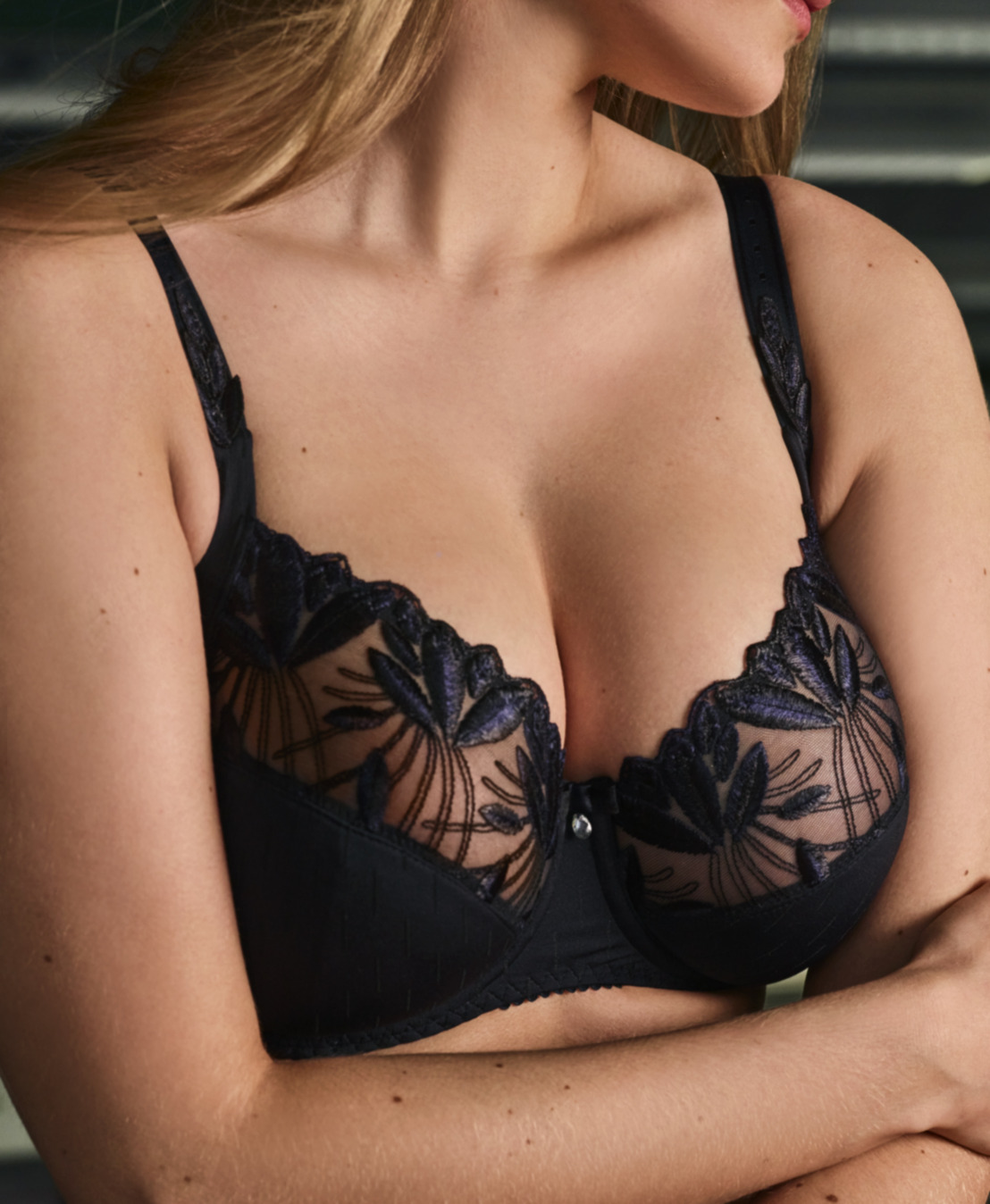 The Gift of Giving
A gift chosen with care is a gift in itself. A turbulent year like this one makes you realize more than ever how important family and loved ones are. It also makes you want to give those you love a gift from the heart.
The unique PrimaDonna lingerie styling experience
A meaningful gift is a gift in itself, it is the gift of giving. A gift you give because you miss her, because you want to pamper her, or because this past year made you realize that sustainability, shopping locally, and high quality are things to value.
And what could be better than a lovely lingerie set, chosen with care from her favorite boutique? Or even better: A personal lingerie stylist to offer professional advice and help her find the perfect PrimaDonna set that makes her shine with confidence?
"There's no better gift to give a woman than a PrimaDonna set that makes her feel incredible, that makes her embrace her beautiful curves, and that makes her shine with confidence. The power of beautiful lingerie with an impeccable fit tends to be underestimated. We see it all the time in the fitting room: The moment women with a larger cup size first discover that stunning lingerie with incredible support and a comfortable fit does exist." Carole Lambert, PrimaDonna Brand Design Manager.
Local and sustainable
Supporting producers and retailers in your area by shopping locally has become the new norm during the coronavirus pandemic. The gift of a PrimaDonna set or a personal lingerie styling session under the Christmas tree means buying local and supporting your favorite lingerie boutique at the same time. A gorgeous lingerie set is also a sustainable investment. It is feminine, elegant, and made from high-quality materials with a legendary fit for women with a larger cup size. It's the gift all women with a larger cup size can enjoy every day, each time she slips it on.

Luxury lingerie for women with a larger cup size
PrimaDonna's fall collection is all about rich textures and warm colors, which makes it the perfect holiday gift and the ideal accessory under party outfits. The PrimaDonna Palace Garden sets are made from delicate voile with a deep-green animal print and chic ocher accents. Stylish embroidery adorns the cups and the straps. The PrimaDonna Orlando sets combine a timeless look in festive dark blue with the ultimate PrimaDonna Deauville fit for fuller breasts. Stunning lingerie with an incredible fit for years of wearing pleasure, these sets are the ultimate addition to your festive wardrobe and your lingerie drawer!
Discover the festive collection by PrimaDonna here.
Click here for a boutique near you.
Vanessa De Vuyst Media & PR Manager, Van de Velde