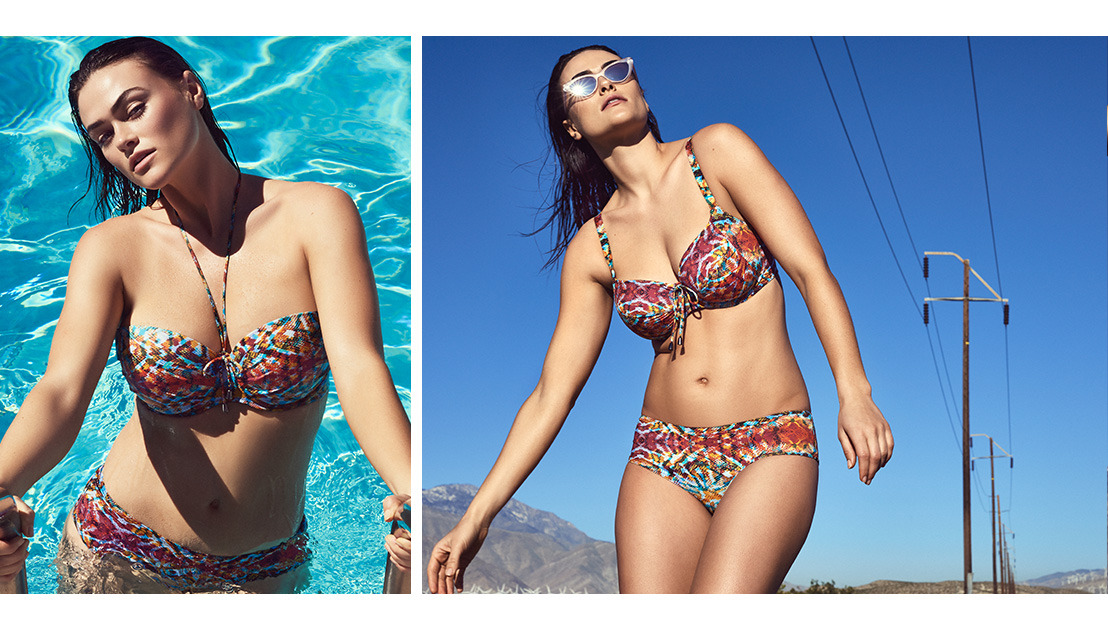 Style your swimwear like a pro with PrimaDonna
Which swimsuit is best suited to your body? And how do you match your favourite bikini top with the perfect bottoms? With these tips from PrimaDonna, the lingerie and swimwear specialist for women with a larger cup size, you can style your swimwear like a pro.
1. Scintillating cleavage

Summer is the season to flaunt your scintillating cleavage. A balcony top in a bright colour will highlight your best assets. If you like to show a little cleavage and want swimwear that gives your breasts extra support, then a triangle bikini top or swimsuit is the perfect style for you.

Pair with: hot pants for a trendy retro look.

Style tip: The feminine colours of Love Generation will flatter your sexy cleavage.

2. Graceful legs and hips

The best way to emphasize your graceful legs and hips is with a bikini bottom with high-cut legs. If you prefer to play it safe, then the classic Rio briefs are the perfect choice for you. But if you love a flirty beach look, pair your bikini top with feminine hipster briefs with ribbons.

Pair with: a trendy tankini that covers your tummy or a balcony top for a sexy beach style.

Style tip:  Vegas is hippie-chic with a high-fashion twist and fantastic fit for women with curves.


3. A summery hourglass shape

Emphasize your hourglass figure with bright colours or stripes that will accentuate your feminine shape. Tip: high-waisted briefs are perfect for you, as they highlight your elegant waistline.

Combine with: a balcony top or triangle top to create a stylish retro silhouette.

Style tip: The casual denim look of California flatters your natural curves with stripes in all the right places: on your cleavage, your waist, and on your bottom. The perfect combination of sexy and cool!