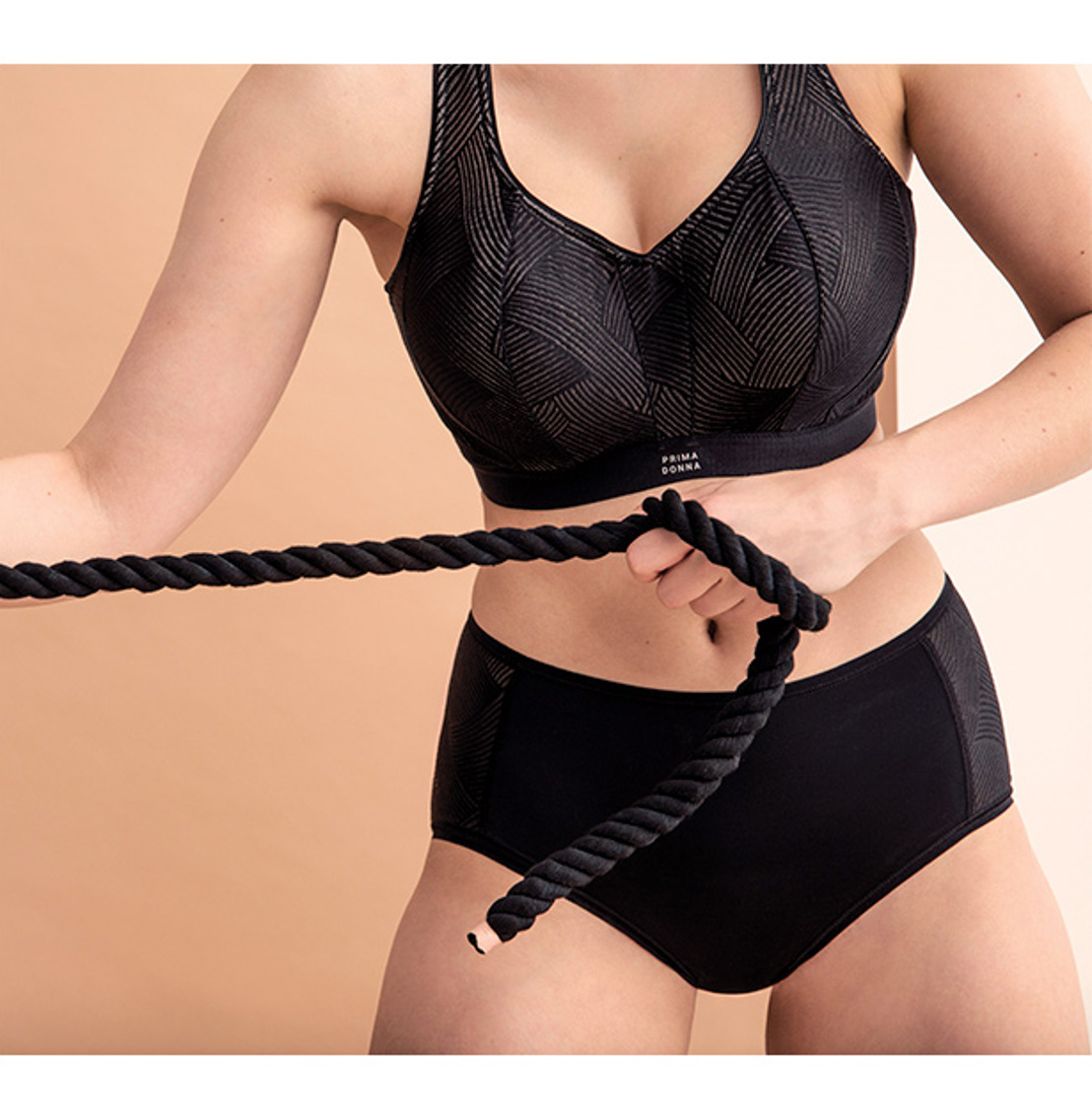 Ring in a new year of resolutions with PrimaDonna Sport!
Exercise is the ultimate way to boost your health and your confidence. More and more women are realizing that exercise is a great way to feel better about themselves. Could you use some help with your New Year's resolution of moving more this year? Our tips (and our cool, comfy sportswear and sports bras) will help you work up a sweat in 2021.
Exercise: The ultimate me-time
Do you see exercising as a chore or a burden? Like everything in life, it's all about the right mindset. Doing an hour of yoga, going for a jog, or working up a sweat at the gym can do wonders for your body and mind! Pick a sport that gives you as much energy as it releases and you'll turn every workout into the ultimate me-time moment. Added bonus: You'll become a fitter, stronger, and more flexible you, both mentally and physically!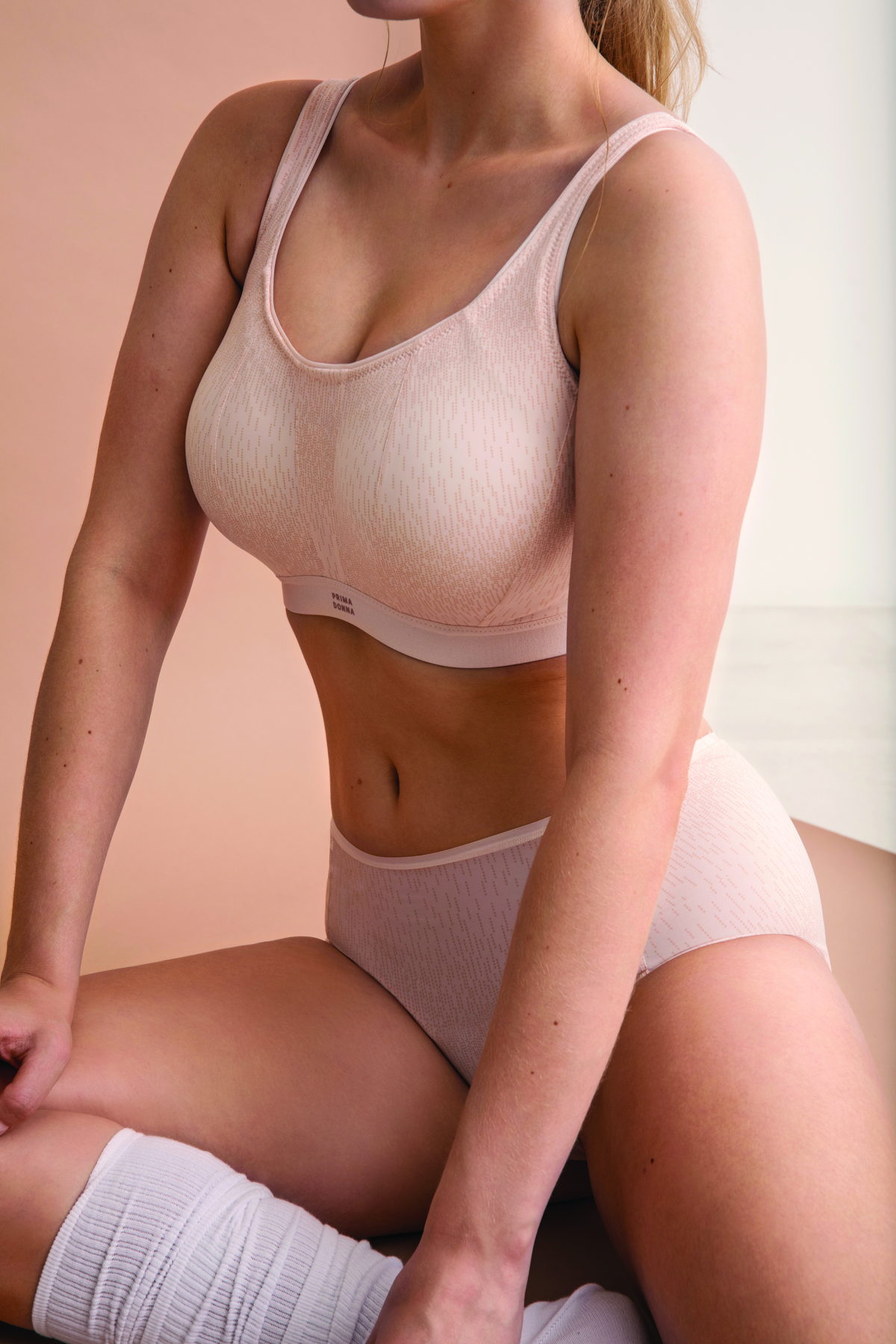 The right sports bra can do wonders
Pain and discomfort can make your workout harder than it needs to be. A good sports bra is an absolute must, especially for women with a larger cup size. The right support makes working out more comfortable and reduces the risk of damaging breast tissue. A supportive sports bra that is breathable and that doesn't pinch or chafe is well worth the investment.
When it comes to comfort and fit, the patented designs of PrimaDonna Sport are the undisputed winners. Both breasts are supported separately to create a feminine shape while you work out. ​ The underwire also offers individual support and creates a super-feminine silhouette. The sports bras are made from ultra-thin, breathable, and quick-drying fabric that wicks away moisture as you work up a sweat. Say goodbye to restrictive fits, irritated skin, and other workout woes!
Stylish sportswear boosts your motivation... and your confidence
When it comes to sportswear, comfort comes first. But if your sportswear looks as good as it feels, you'll be even more motivated to work out. Treat yourself to stylish sports leggings, a trendy sports top, and a fashionable sports bra by PrimaDonna Sport and get ready to boost your confidence and your motivation!
Patented sports bras by PrimaDonna Sport: the ultimate support for larger cup sizes
Women with larger cup sizes need a sports bra with firm support. PrimaDonna Sport guarantees the best support and a super-comfy fit for larger breasts.
The underwire supports each breast separately and creates an incredible silhouette.

With or without lightweight sports padding: You decide! ​

The sturdy multi-way straps can be worn straight over the shoulders or racerback style: perfect for under your favorite sports tops.

The high back panel is responsible for 80% of the support.

The soft fabric on the back closure, the underwire, and the straps prevents chafing and skin irritation. ​

The bras are made from a soft, breathable, and fast-drying fabric.

Work out in style with PrimaDonna Sport The Gym or The Game, two trendy looks available in different colors.
Want to discover the new PrimaDonna Sport collection? Click here.
Click here for the packshots of PrimaDonna Sport The Game.
Click here for the packshots of PrimaDonna Sport The Gym.
Find your boutique nearby on primadonna.com. ​
Annabelle Seynave Media & PR Manager, Vandevelde