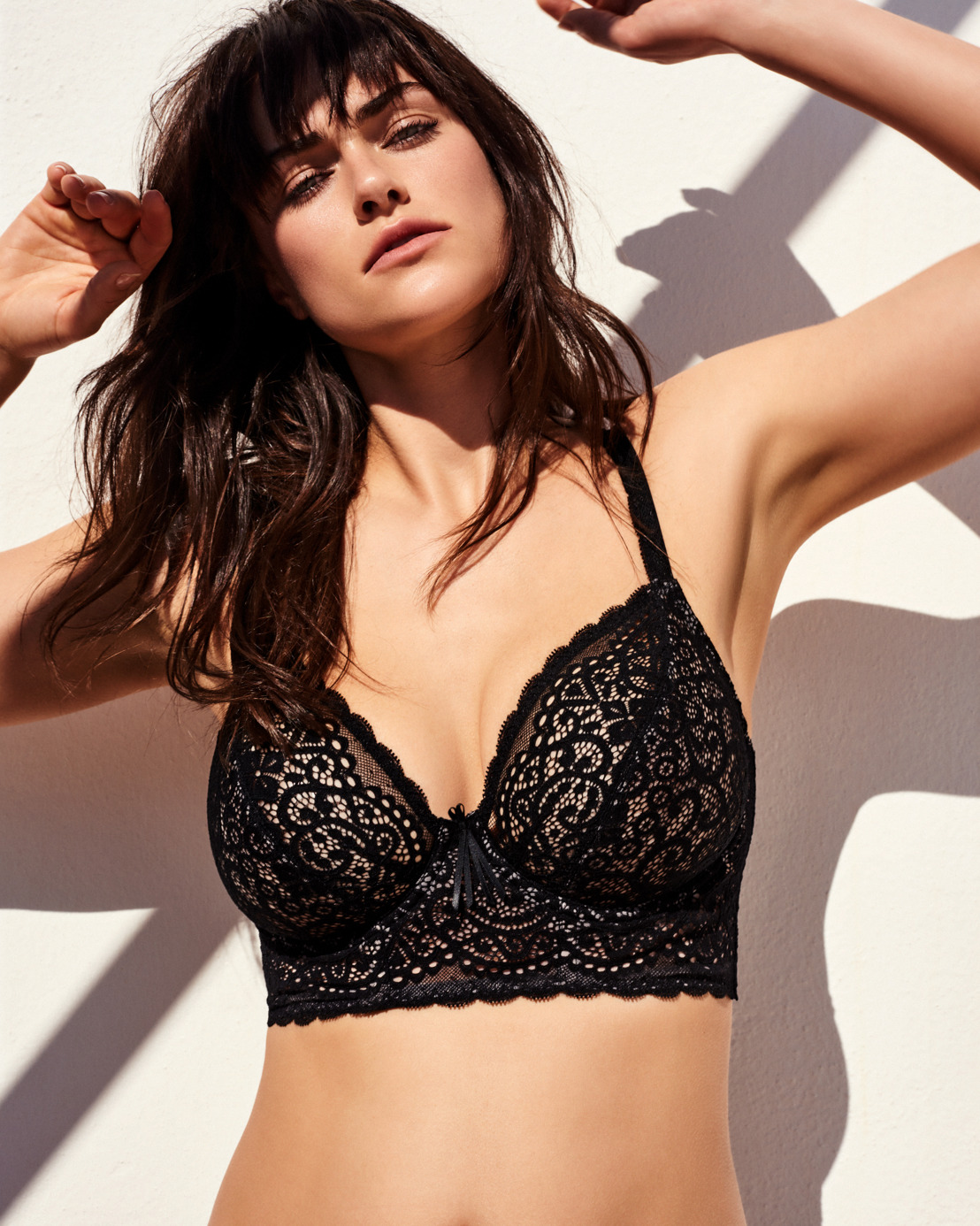 PrimaDonna Twist SS19: travel is life
According to an ancient proverb, one journey can teach you more than a thousand books. This was the inspiration behind the PrimaDonna Twist summer collection. Feminine lingerie with a distinctive style that wouldn't be out of place in fashion capitals like New York, London, and Paris. Travel is life!
I Do: cool nineties lace

With oversized nineties lace and soft pastels, I Do was a popular choice among summer brides last year. This summer, we gave the series a sexy make-over: a sensual femme fatale look in black or seductive red. It's almost impossible to choose...

Our favourite: the long line bra with bralette look! Combine the airy look of a lace bralette with the sturdy support of a long line bra. Sexy, stylish, and super comfortable!
Take A Bow: smooth lace look

Looking for sexy lingerie for every day? Look no further! The Take A Bow lace sets with Moulin Rouge print are extremely comfortable and feature an impeccable lace finish. Feminine cleavage and sexy lace briefs for a legendary fit. In other words, lingerie that flatters your curves.

Extra sexiness for your curves: the plunge bra gives you super-sexy cleavage and the padded cups offer excellent support. Opaque, comfortable, and embellished with Moulin Rouge lace.
Wild Rose: romantic all the way

Over-the-top lace flowers, sunny colours, and coquettish Betty Boop trim. Check, check, and check! This lingerie was aptly named Wild Rose for its undeniable romance and stylish retro twist.
Choose your colour: Show off your sun-kissed skin in pastel blue Cloud or dazzling pink Tagada.
Honey: fitted and feminine

Stylish, fitted, and super-feminine: Honey is the perfect lingerie for summer. The undisputed eye-catcher on these smooth sets is the elegant and surprising mesh motif. It flatters your curves for a seamless fit.

Style tip: A slim silhouette and a flirtatious cleavage? Choose the heart-shaped bra with padded cups and elegant mesh trim. Stylish and sexy!
Tutti Frutti: candy colours and white tulle

Candy colours, stripes, and white tulle: Tutti Frutti is the perfect way to ring in summer! These smooths sets with an impeccable fit are perfect under your favourite summer outfits.

Safari: animal print in subtle skin tones

A lingerie set in a flattering nude tint is an absolute must in every summer lingerie drawer. If you think nudes are boring, think again! The stylish animal print and sexy tulle make this Safari set positively seductive. Smooth and comfy and oh-so sexy!