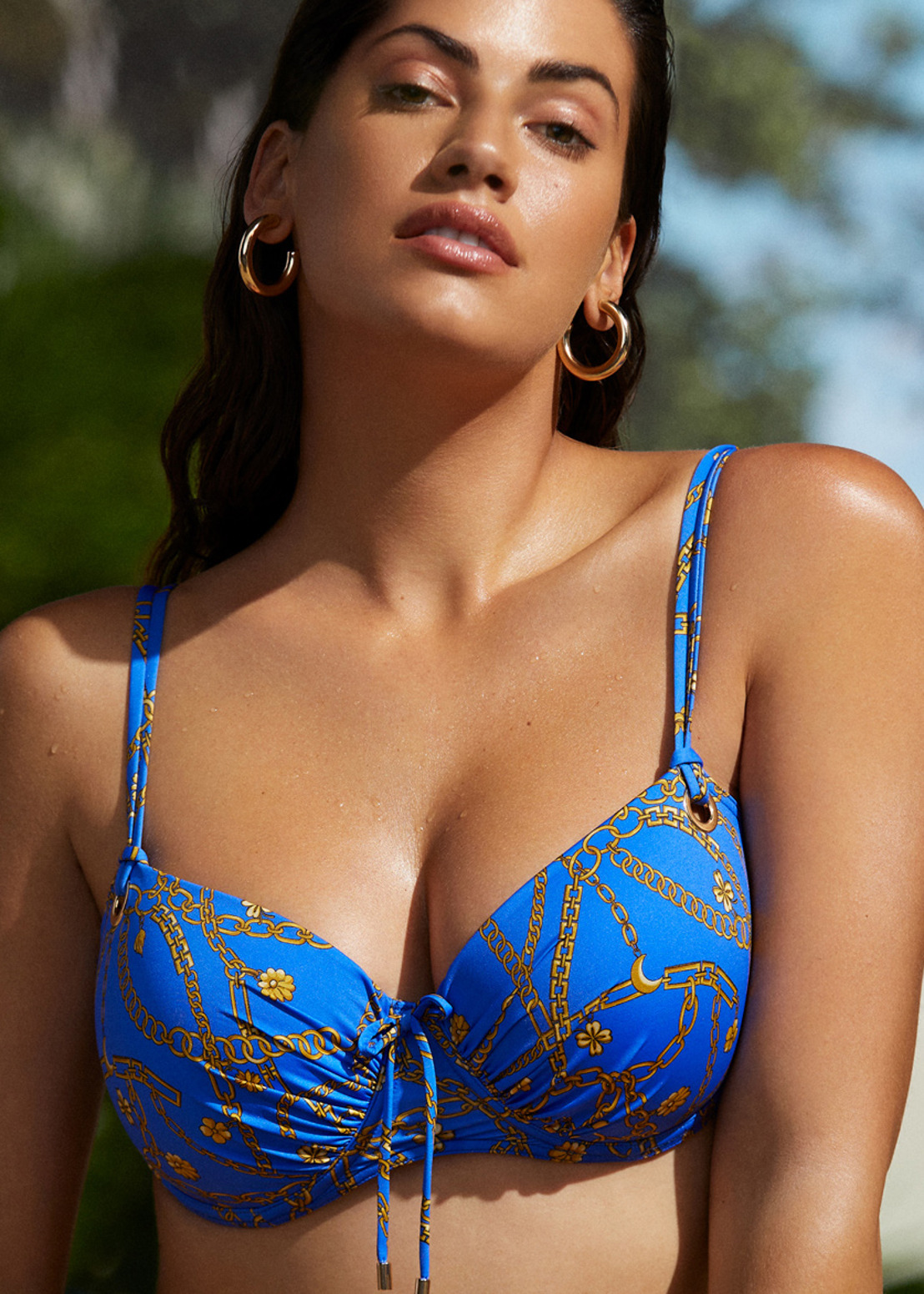 PrimaDonna Swim SS22 is ready for summer!
The SS22 PrimaDonna Swim collection was inspired by the fashion magazines of the eighties and nineties. Bright colors and feminine power-looks will take you back to the future and were given a modern makeover. This is swimwear with the perfect fit for larger cup sizes. Sun, sea, and self-confidence!
High fashion for the beach
Zebra, snakeskin, and other animal prints are still trending on the runways and on the beach. PrimaDonna Swim Issambres combines various animal prints into a single stylish design with a distinctly chic look. Featuring a subtle sheen, slight asymmetry, and an elegant look. This is high fashion that will take you from the beach to the boulevard. In addition to a wide selection of bikinis and swimsuits, this series also includes a rust-colored cocktail dress with a zebra print and a gorgeous low-cut back. Perfect for sultry summer evenings!
Nautical look 4.0
PrimaDonna Swim La Concha is a unique take on the nautical trend. Dark green stripes, gold accents, and elegant lines create a stunning silhouette. This trendy swimwear is perfect for vacation and your weekly dip in the pool. In these stylish sets, you'll be sure to shine.
Happy look, comfortable fit
The sets in the PrimaDonna Swim Algero series provide combine comfortable support for larger cup sizes with a feminine and exotic look. Fresh watercolor hues, trendy animal prints, spaghetti straps, and delicate ties: These sets were made for summer!
Nod to the nineties
Gold jewelry, cut-off denim shorts, and big hair: The nineties are back in a big way! PrimaDonna Swim Olbia puts a unique twist on the popular nineties look with a gold-chain print on a bright blue background – a modern nod to the Versace style that was popular at the time. Tip: Adjust the cut of the legs on the bikini briefs and the swimsuit to create the ultimate nineties silhouette!
Elise Van de Meulebroucke Media & PR Manager, Vandevelde