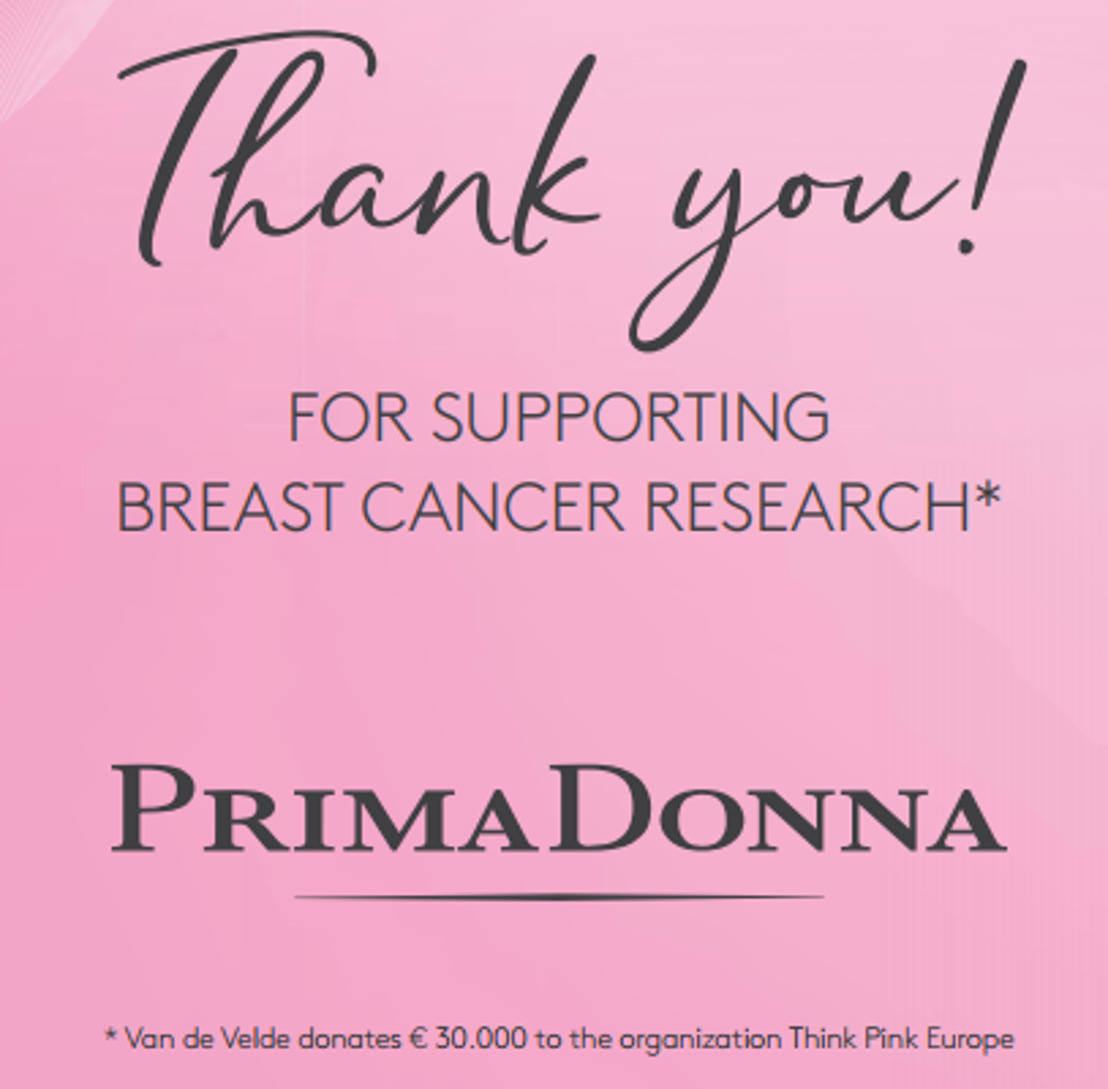 PrimaDonna supports women with breast cancer and boosts their self-confidence
October is Breast Cancer Awareness Month
Saturday, August 4, 2018 — Giving women support and self-confidence has been PrimaDonna's mission for more than 150 years. The Belgian brand does this primarily by creating beautiful and flattering lingerie with the perfect fit. In October – the month dedicated to raising breast cancer awareness – PrimaDonna takes things one step further. After all, a little extra support can go a long way, especially in difficult times.
The impact of lingerie with the perfect fit
PrimaDonna is a firm believer that lingerie with the perfect fit supports your curves and boosts your confidence.
'Many women have no idea what beautiful lingerie can do for their body until they step into one of our fitting rooms,' says Head of Design Liesbeth of Van de Velde lingerie. 'As soon as they slip into a set that really flatters their figure, they are transformed. The same applies to women with breast cancer: they feel more feminine and regain some of the confidence they lost. Not that our lingerie can take away all of their worries, but we do try to bring some lightness to their lives and show them they should be proud of their bodies.'
Support in difficult times
PrimaDonna focuses extra attention on women with breast cancer year-round. After breast surgery, women can have some of the models* in the permanent PrimaDonna collection modified free of charge. 'This is possible in all PrimaDonna shops,' says Liesbeth Van de Velde. 'A customized prosthesis is sewn into the cup of the bra. The prosthesis is seamlessly inserted into the bra to create the perfect fit. We offer this service for free, all year round. In this way, we help to support women in all seasons of their lives, through the good times and the bad.'
30,000 euros for breast cancer research
In an effort to catalyse the fight against breast cancer, PrimaDonna will work even more closely with Think Pink this October. The Think Pink organization raises awareness of breast cancer and finances scientific research on the disease. Together, PrimaDonna and Think Pink will launch a breast cancer awareness campaign and support breast cancer research. As a consumer, you can support this initiative by buying a PrimaDonna Deauville set in Persian red, a super-feminine colour, in the month of October. PrimaDonna will donate 30,000 euros of the money raised to Think Pink Europe.
* Plume, Fireworks, Guilty Pleasure, Muse, French Kiss, Love, Tonight * * Full cup