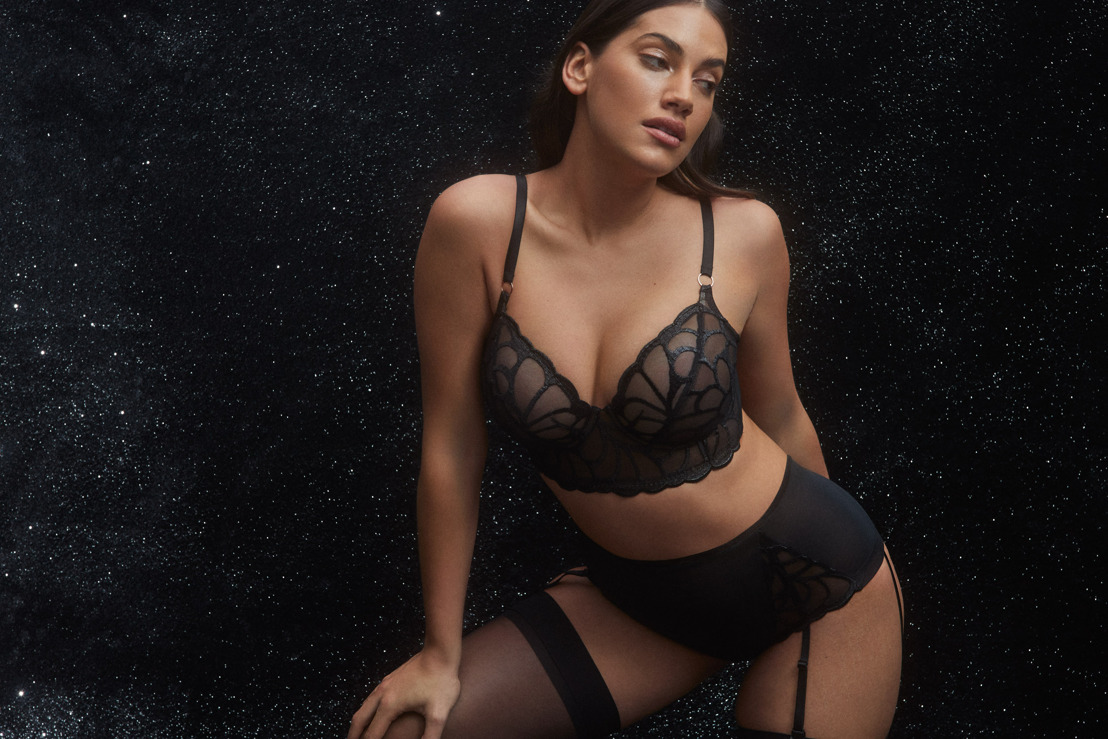 PrimaDonna party lingerie: fun to wear and the perfect gift to give or receive
Christmas is the perfect time for your sexiest lingerie. Festive, fabulous, and oh-so comfortable thanks to the incredible PrimaDonna fit. From leather-look party lingerie to flirty accessories such as a harness with choker:all we want for Christmas are these trendy lingerie sets.
Sexiness and comfort for larger cup sizes
You may not immediately associate sheer sets or sexy accessories like chokers or harnesses with providing ultimate comfort for larger cup sizes. And yet that's exactly what you can expect from the PrimaDonna end-of-year collection – edgy and adventurous lingerie so comfortable that you can party until the early hours without a care in the world. After all, the PrimaDonna designers know exactly what larger cup sizes need: optimum support, lightness, and comfort. Every season, we translate the latest catwalk trends into contemporary lingerie sets with the perfect fit for women with a larger cup size.
A sexy gift to give and receive
Sexy is hot this fall. The PrimaDonna designers embraced the trend and created a collection that is bursting with energy and zest for life. From lingerie with a sensual leather look to sets that incorporate mesh and intricate clasps, these are our tips for the festive period.
1. Sheer power look
Looking for something extra this winter? Then be sure to try PrimaDonna Arthill's sheer body, with sexy harness and choker. The body consists entirely of black tulle, and the harness can be worn on top or combined with just a bra. If you want to go for a look that's right on trend, you can even wear the harness over a blouse or T-shirt. This series has plenty more up its sleeve, such as the semi-transparent tulip-cut bra with incredible support – with matching panties. Oh-la la!
2. Sensual red for celebrations
Party lingerie doesn't always have to be black. The PrimaDonna Vya sets in warm red are perfect for wearing under your party outfits and are so comfortable you can confidently wear them every day. The decorative straps, clasps, and ties on the bras and briefs are a subtle nod to the bondage trend. Stylish and seductive.
Gift idea: the sexy choker and suspenders. They look fabulous in combination with your lingerie set and are a luxurious gift for yourself or someone else!
3. Leather-look lingerie with a fabulous fit
Slip into PrimaDonna Twist Aprodisia and you'll instantly understand how beautiful lingerie can transform your look and your confidence. Featuring delicate leather-look embroidery with a gorgeous fit for larger cup sizes, this set looks stunning under party outfits and is so comfortable to wear that you'll be partying into the new year without a care in the world. Be sure to try the longline plunge bralette, a trendy cut with an ultra-comfy fit. Combine with the lace mini thong for a super-sexy look.
Elise Van de Meulebroucke Media & PR Manager, Vandevelde