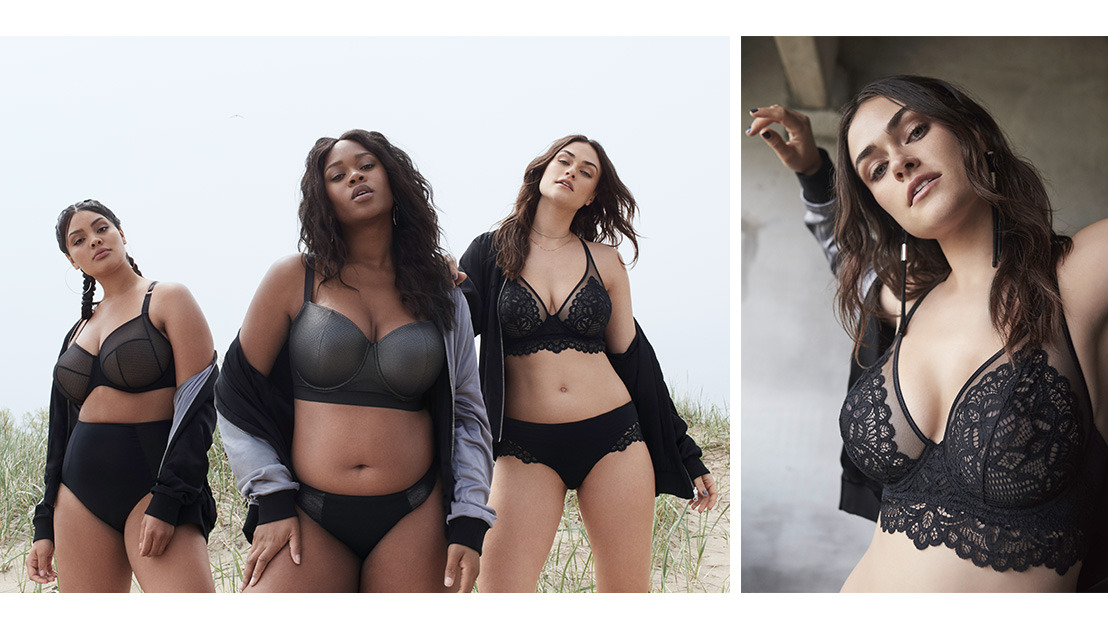 PrimaDonna launches lifestyle collection with top model Myla Dalbesio
Trendy capsule collection in street style
A flattering lingerie set, a trendy outfit, and you're ready to take on the world. That's the idea behind the latest lifestyle collection by PrimaDonna. The lingerie brand is launching a series of lingerie and swimwear sets, including sportswear and accessories, inspired by street style together with curvy top model and body positive influencer Myla Dalbesio. This series is comfy, feminine, and oh so cool!
Let your inner beauty shine
​
The collaboration between PrimaDonna and Myla Dalbesio is no coincidence: both are champions for body positivity and natural beauty. With this capsule collection, the lingerie brand wants to help women radiate self-confidence, just like Myla. The tag line of the collection reflects this mission: 'It's all in you'. Because you can be whatever you want to be.

​
'I want to feel like I can take on the world; that I'm strong, smart, and sexy,' says Myla Dalbesio. 'I want to feel comfortable and happy in my own skin. And I want to show others that they can be and feel all these things too. I want to have it all. That's why I worked on this collection together with PrimaDonna, because I know what the brand stands for: revealing a woman's inner-beauty with stunning designs that offer the perfect support for larger breasts.'
​

​
Complete lifestyle collection in street style
​
The capsule collection by Myla Dalbesio and PrimaDonna is brimming with style and attitude. A long-line triangle bra with lots of lace, a cool bomber jacket, a black swimsuit with a plunging neckline, trendy leggings, a pretty scarf, or cheeky hat: all these pieces exude a cool New York vibe and are key items for all trendy wardrobes. This is a complete lifestyle collection with flattering lingerie and swimwear and original accessories that add a trendy twist to your outfit.

​
'The lingerie, swimwear, and accessories by PrimaDonna give me a sense of self-confidence and I want other women to feel that too,' explains Myla Dalbesio. I hope that they will wear something from this collection and feel comfortable in it, that they feel like they can be themselves. That they can achieve anything. If you believe in yourself, the world is at your feet.'
​

​
Myla Dalbesio: top model with curves
​
Myla Dalbesio is a woman with curves and is a size 40-42, which has long been exceptional in the modelling world, and talks openly about how she sometimes struggles with that. Her authenticity and beautifully feminine body were a match made in heaven for PrimaDonna.
​
She describes herself as 'too curvy to be an ordinary model, but too slim to be seen as a plus-size model'. She is also a model for the famous swimwear campaign of Sports Illustrated. As a model with natural curves she wants to inspire other women to embrace their bodies and to feel comfortable in their own skin. This is a mission that she shares with PrimaDonna: the lingerie and swimwear brand that makes women with a larger cup size feel good about themselves with beautiful products and the perfect fit.
​
For more visuals, go to our media gallery.