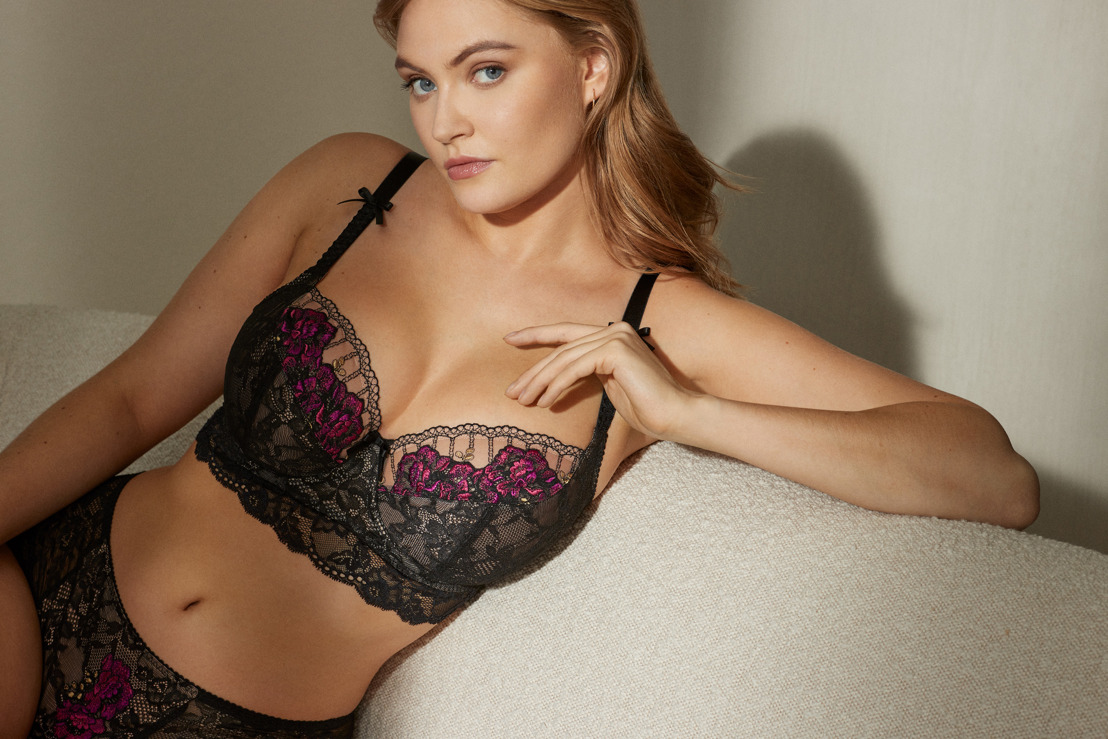 PrimaDonna FW22 – Sexy power looks, bold contrasts, and exciting details
PrimaDonna's FW22 collection: Optimism, togetherness, and joie de vivre
The new fall/winter collection by PrimaDonna and PrimaDonna Twist is all about optimism, togetherness, and joie de vivre. The result: Fresh and feminine designs featuring exciting color contrasts with a sexy look and feel. We want to empower women to make bolder lingerie choices and boost their self-confidence. This fall, wear the lingerie of your dreams!
​
​Lingerie is much more than just a fashion item; it's become a symbol of self-care and beauty. At PrimaDonna, we help women with a larger cup size feel proud of their feminine curves. Our lingerie combines the latest fashion trends with a superior fit and unrivalled support. PrimaDonna women radiate confidence in everyday life and on the dance floor thanks to our new line of party lingerie.
Sustainable fashion is the future, not a passing trend, which is why our collections include recycled lace, tulle, and microfiber.
PrimaDonna Twist Aprodisia: Sexy party lingerie for larger cup sizes
Aprodisia is seductive series with a cool leather look, shimmery yarns, sexy styles, and shimmery fabrics. This series gives you irresistible cleavage and extra support on the dance floor. The longline bra is perfect under low-cut party outfits. Pair with the high-waisted briefs with sheer tulle and removable satin garters or the luxurious thong with sexy ribbon ties at the hips. Aprodisia will leave you longing for more.
If you're looking for something a little more risqué, wear the longline bralette like a sexy crop top with high-waisted pants. Show off those curves!
PrimaDonna Arthill: Sexy lingerie with exciting accessories
PrimaDonna Arthill is seductive lingerie with the perfect fit for larger cup sizes. Semi-sheer, stylish, and comfortable, this is the perfect gift for under the tree or under your party outfit! A supportive set is a must-have for a night on the dance floor. Combine stylish looks with seductive cuts for an instant confidence-boost. Available in two styles: An underwire bra and a semi-sheer tulip-cut bra.
Looking for something extra this winter? Try the sheer body with a sexy harness and choker. Sexy and chic!
PrimaDonna Madison: Trendy combination of animal print and florals
PrimaDonna Madison has a legendary fit and is now even more stylish than ever. This season, the series was given a festive make-over with a graphic animal print on a warm, rust-colored background. Sexy, stylish, and supportive! The checked fabric provides excellent support and lift for larger breasts. The black lace on the cups is not only sexy, it also guarantees the perfect fit. If you can't get enough of Madison, treat yourself to one of four trendy briefs with lots of lace, including sexy hot pants and a thong.
New style: Trendy longline bralette with checks and lace on the upper cups and straps. Perfect for a night out!
PrimaDonna Pleasanton: Sultry lingerie with a vintage twist
This sexy boudoir look with all-over lace, vintage embroidered roses, and an impeccable fit for larger cup sizes will captivate and enthrall. PrimaDonna Pleasanton is a luxury series with rich materials and a Marie Antoinette look. Perfect for under the tree and under your favorite party outfit. The stretch lace not only looks gorgeous, it also guarantees the perfect fit and support. Add the finishing touch with matching briefs.
This winter's must-have trend: The longline lace bra with a tulip cut. This holiday season is all about support, comfort, and style.
PrimaDonna Twist First Night: All-over lace in a warm fashion color
Do you love gorgeous lace with a supportive fit? The First Night series combines a whimsical look with the ultimate support for larger cup sizes. Available this fall in Merlot, a chic and wintry hue! Prefer an airy bralette or a bra with padded cups? Pair your favorite bra with one of the matching briefs. From sexy hot pants to high-waisted briefs: Pick your favorite look! PS: First Night is feminine and 100% party proof!
PrimaDonna Sophora: Our iconic bestseller
Like Deauville and Madison, Sophora has reached icon status at PrimaDonna. This series is fun and modern and creates irresistible cleavage. Go for classic black with graphic embroidery, a sexy tattoo effect, and removable straps. ​
More visuals of the FW22 collections: PrimaDonna and PrimaDonna Twist.
Elise Van de Meulebroucke Media & PR Manager, Vandevelde