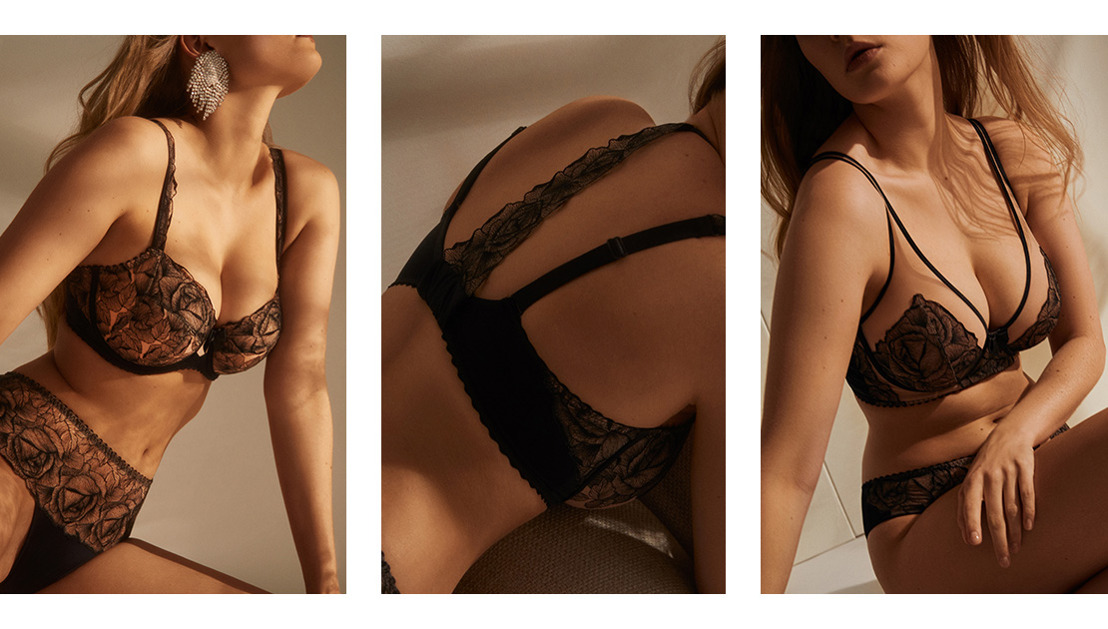 PrimaDonna FW21 - Winter wonderland in the Swiss Alps
PrimaDonna's FW21 collection looks ahead to a fun fall
Creating beautiful lingerie with a superior fit for women with a larger cup size has been PrimaDonna's mission for more than 150 years. The PrimaDonna FW21 translated the latest fashion trends into wearable designs for larger cup sizes. We always have the same goal in mind: Helping women radiate confidence in lingerie with a superior fit and a flattering, feminine look. A comfortable fit for larger cup sizes and stylish, on-trend looks mean these sets will instantly convince and captivate.
For the new fall collection, our designers were inspired by the Swiss mountains. The green scent of the forest, the snow crunching under your feet, and the sunlight filtering softly through the fir branches. An endless stretch of varying winter landscapes, where the sun plays a game of light and shadow. It is also a place of stylish mountain villages, cozy après-ski chalets, and a fun party vibe.
PrimaDonna - A stroll through a winter wonderland
PrimaDonna's FW21 collection feels like a stroll through a winter wonderland. The lingerie is colorful, flirty, and feminine, and guaranteed to inject warmth and color into your winter wardrobe – the first winter we can enjoy a bit more freedom after a dark pandemic period. The collection dazzles with floral motifs and stylized animal prints in warm and vibrant colors.
PrimaDonna's bestseller: PrimaDonna Deauville
A unique fit with extra-deep cups for larger breasts and a luxurious look with high-gloss embroidery. PrimaDonna Deauville has been our unrivalled bestseller for years and was given a trendy denim-blue make-over this fall. Flattering for all skin tones.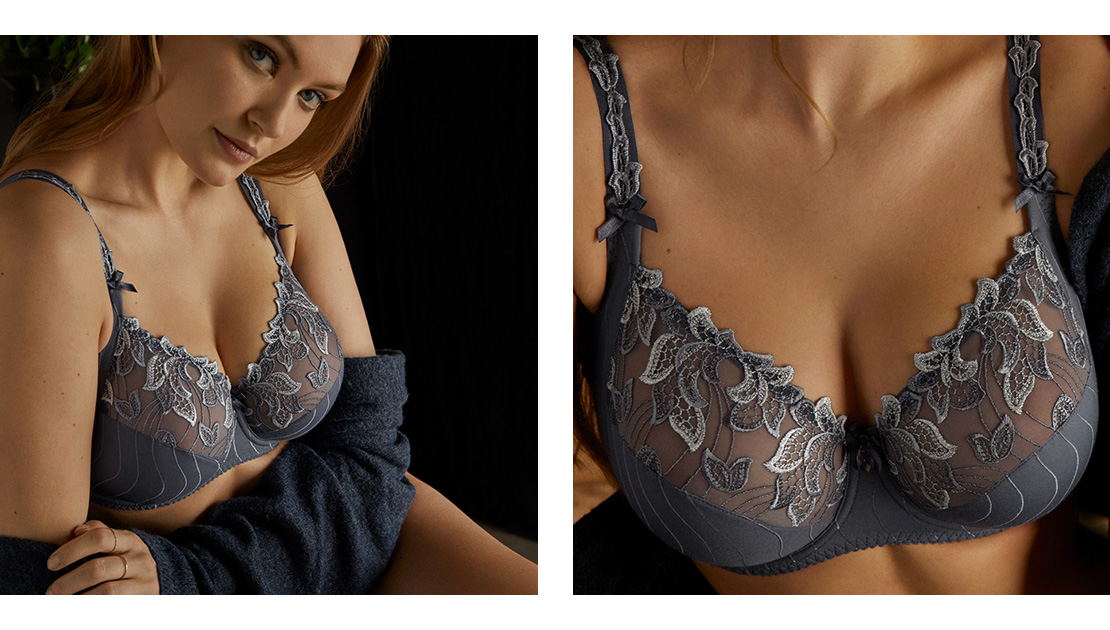 Now available up to a K cup, with an impeccable fit for larger breasts guaranteed.
Festive and delicate in PrimaDonna Belgravia.
Chic satin ribbons, luxurious high-gloss fabric, delicate embroidery, and incredible support for larger cup sizes: This lingerie has it all. Looks incredible under festive outfits and under the Christmas tree.
Tip for low-cut backs: The balcony bra with embroidery on the back is feminine and oh-so chic.
PrimaDonna Sevas: Sensual lingerie with flowers
This winter will be a riot of color. With shimmery fabric and rich floral embroidery in warm hues, the PrimaDonna Sevas series is the perfect example of this. Airy and feminine with excellent support for larger cup sizes.
Trend alert! Flowers in warm colors are the perfect antidote for dark winter days. After a period of subtle styles and colors, we're going all-out with playful, flirty, and feminine looks.
PrimaDonna Aura is all about glamour and eyelash lace
If you like all-over lace, eyelash lace, leopard print, and gold, you'll love PrimaDonna Aura, the perfect lingerie for larger cup sizes. The sets are made from lace adorned with bold animal-print embroidery. More is more!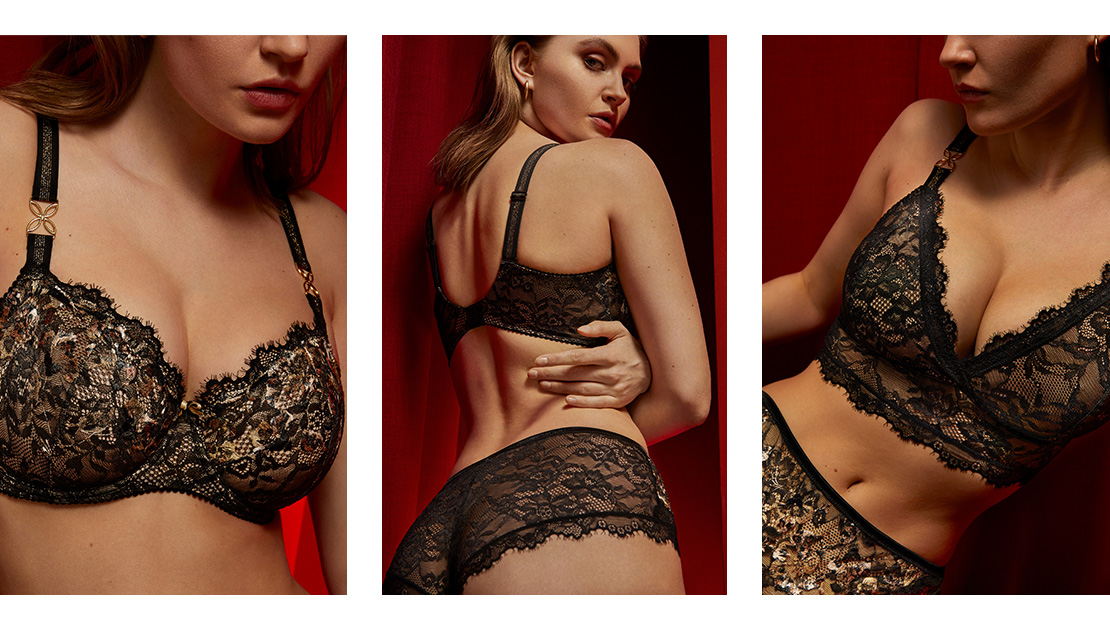 Fun fact: The bras are airy and refined with impeccable support for larger cup sizes. The secret? The soft, sheer tulle lining on the cups give breasts an elegant lift.

​PrimaDonna Madison: Checks are back
Madison has been a bestselling PrimaDonna series for years thanks to its incredible fit and trendy checks. This fall, the lingerie icon will be relaunched in taupe, a versatile earth tone that will be everywhere this winter.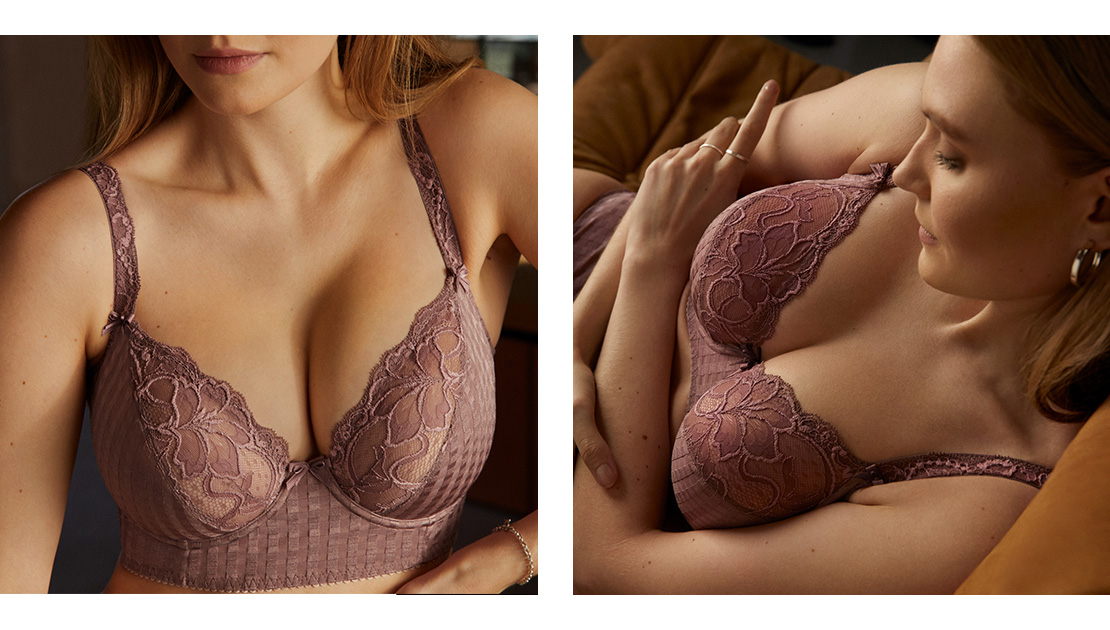 Tip: The longline bralette is the must-have style in this popular series. With a comfortable fit, a trendy look, and feminine lace on the cups, this bralette is perfect for a night out.
Want to discover the new PrimaDonna collection? Click here.
Find your boutique nearby on primadonna.com.
Vanessa De Vuyst Media & PR Manager, Van de Velde

​

​