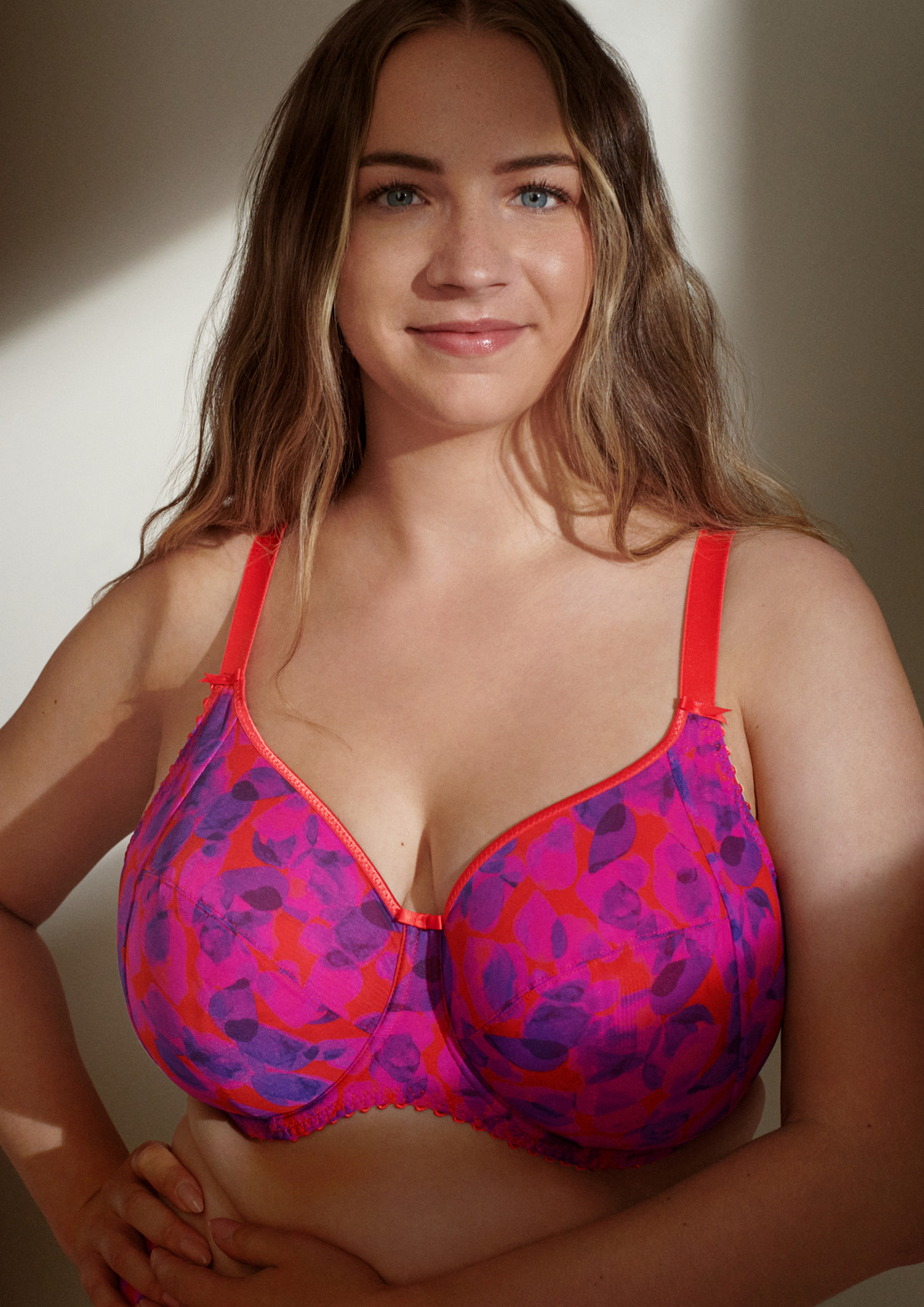 PrimaDonna Fans Shine in 2023 Fall Collection 
Lingerie brand PrimaDonna is once again shining the spotlight on six PrimaDonna fans. 
The Belgian lingerie brand for women with a larger cup size once again put six PrimaDonna fans in the spotlight and captured them on film. As lingerie models for a day, they are showcasing the fall collection and showing what PrimaDonna does for their confidence. Shine in PrimaDonna.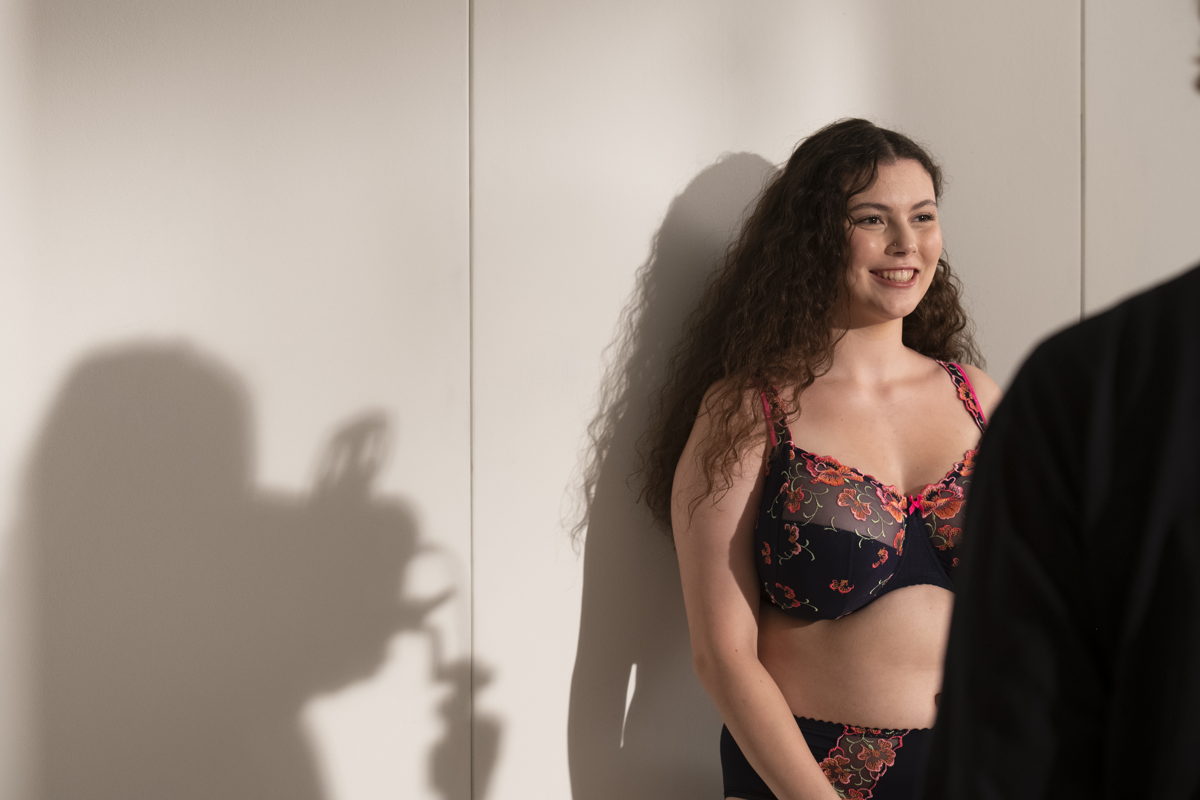 Model for a day, PrimaDonna fan for life
Six PrimaDonna fans posed for PrimaDonna's new fall collection, each one a loyal PrimaDonna fan who had never posed in lingerie before. By participating in this photo shoot, they let the world know what PrimaDonna lingerie does for their bodies and their confidence. For many of them, finding beautiful and comfortable lingerie in their cup size was a life-changing moment and something they wanted to share with others.
"The first time I discovered PrimaDonna, I thought: wow! So this is what it feels like to wear lingerie that looks incredible and fits like a dream. And that instantly changes the way you see yourself." - Inge (BE)
"When I first discovered PrimaDonna in my early twenties, I realized I didn't have to choose between comfort and style." - Maike (DE)
"PrimaDonna feels like a part of me. It gives me confidence and makes me feel like I can do and wear whatever I want. I feel beautiful. Thanks to PrimaDonna, I have the confidence to be me." - Yara (DE)
Six inspiring women, six emotional stories
Putting PrimaDonna fans in the spotlight isn't new for the Belgian lingerie brand. From the very beginning, PrimaDonna has received heartwarming stories and words of thanks from long-time fans and women who only just discovered the brand. This inspired PrimaDonna to share these testimonials and ask fans to model the AW23 collection. This fall, we will meet six new women and hear six new stories about what PrimaDonna means to them.
"PrimaDonna makes you feel incredibly sexy, even if you have larger breasts. I think you should focus more on how you feel and how you shine, than the size of your breasts. That means embracing yourself and how you look." - Christel (NL)
"For me, the PrimaDonna effect is putting on a bra that really fits, that gives you support, and that makes you feel comfortable, confident, and beautiful." - Heleen (BE)
Milestone on the road to self-love
For our models Myrthe, Christel, Yara, Maike, Heleen, and Inge, this photo shoot was a unique experience and an opportunity they never could have dreamed of. "I would never have done this ten years ago," says Inge. "I was well into my twenties before I was able to accept my body and embrace all my 'imperfections'. Now I want to show it off and PrimaDonna lingerie helps me do just that. Instead of hiding it away, I think: Nope! I'm going to dress up and show it off."
"When I saw PrimaDonna campaigns in the past, I was like: Wow! They look great. I ended up contacting them and here I am, two years later." - Myrthe (BE)
"The women in other campaigns looked so beautiful, comfortable, and confident in their lingerie. That really inspired me to want to work with PrimaDonna. I've been wearing the brand since I was sixteen." - Heleen (BE)
This is why we love designing lingerie for women with a larger cup size. Being able to literally and figuratively support women in their journey to self-love is the best compliment we could receive.
Spreading the (self-)love
With their personal stories and stunning photos, our six models-for-a-day hope to inspire other women like them. Spreading the self-love, by showing the world to see themselves and their larger breasts in a different light. Authentic, confident, and unique.
"I definitely want to send a message through this photo shoot. I think it does a lot of good to represent other women with a larger cup size and show them how confident and radiant you can look." - Myrthe (BE)
"By participating in this shoot, I want to tell other women to try PrimaDonna and to love the way you look, whether it's on film or in the reflection in the mirror. PrimaDonna gives you the confidence to shine. That's something I want all women to experience." - Christel (NL)