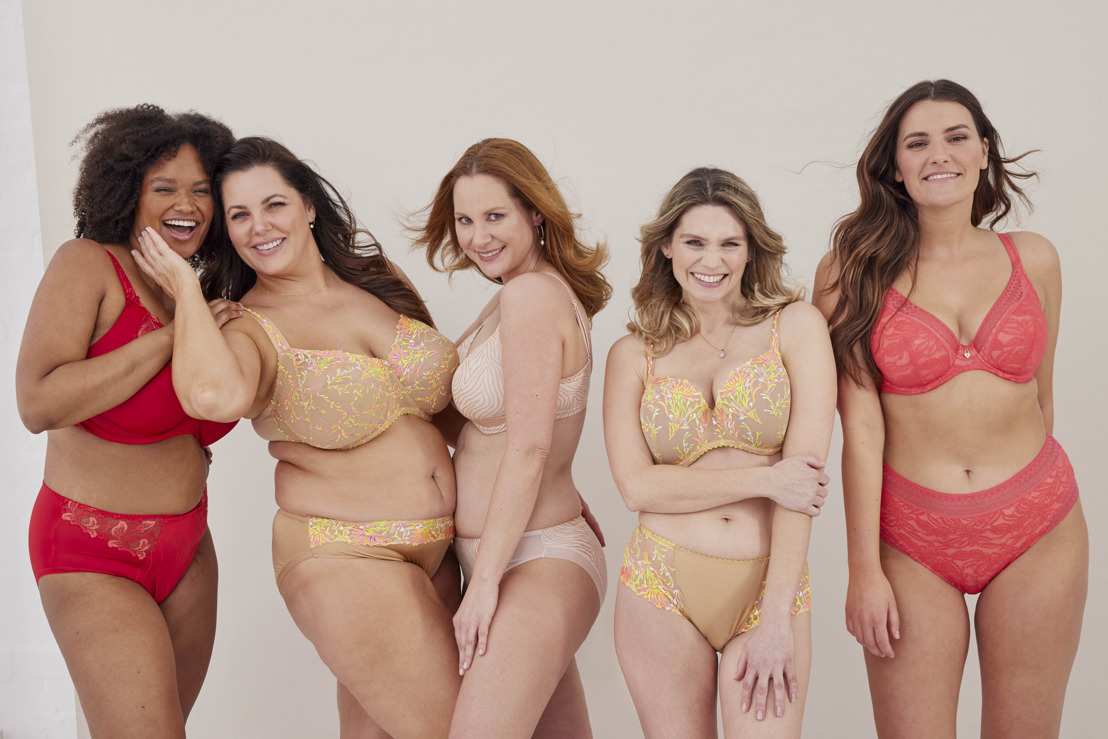 PrimaDonna and ambassador Paula Lambert invited four women for a lingerie photo shoot.
Supremely comfortable, super-stylish, and empowering: That is what PrimaDonna, the leading lingerie brand for larger cup sizes, is all about. However, the true power of beautiful, comfortable lingerie can only be felt once you try on one of our lingerie sets. It changes the way you walk, talk, and act... See for yourself! PrimaDonna and ambassador Paula Lambert gave four German women the opportunity to experience this first-hand during a lingerie try-on and photo shoot. Below, the four ladies discuss their PrimaDonna experience.
#WeArePrimaDonna: Women empowering women
For 150 years, our mission has been to empower women and help them feel proud of their femininity. As part of the #WeArePrimaDonna campaign, we shine the spotlight on women who aren't afraid to discuss their bodies and their breasts in a candid and casual way. This makes them role models for other women.
We interview both familiar and unfamiliar faces. This time, we invited Paula Lambert and four German women to a lingerie styling session and photo shoot featuring stunning sets by PrimaDonna.
It was a match made in heaven
The partnership between PrimaDonna and Paula Lambert was a match made in heaven.
"I've spent my whole life searching for lingerie that is comfortable, supportive, and stylish. That combination eluded me until I discovered PrimaDonna. As a woman with a larger cup size, it's hard to find lingerie that is stylish and unique. I hope that, in doing this photo shoot, I can show women that beautiful lingerie is a great way to feel good about yourself." - Paula
​
Confident at first fit
​The four happy and confident faces we see in the photos and videos speak volumes, as do the stories shared in the fitting rooms.
"I finally found my match with PrimaDonna. It fits like a dream and feels like a second skin. It's the magic that holds everything together. PrimaDonna makes me feel confident because it's sexy, beautiful, and extremely comfortable. This set has it all: A gorgeous color, a great print, a sexy look, and a comfortable fit you can move freely in. It also offers excellent support for everyday wear. I love it!" - Stephanie
"All I have to say is: PrimaDonna is incredible! I can't believe it. It's like I'm not even wearing lingerie, that's how comfortable and supportive it is. Not to mention stunning. I like to wear bright, summery colors, but most brands only carry black or nudes in my size. PrimaDonna lingerie is refreshing and totally different; the perfect combination of comfortable and stylish. This is a real statement set. I can't stop staring at my reflection!" ​ - Jenny
"I'm shocked. I've spent my whole life trying to find the perfect lingerie. I'm 42 and I've never felt this way in lingerie before. It's like this set was made for me. It's gorgeous. I think I'm in love with PrimaDonna. All I need is lingerie that fits like a dream. - Nathalie
​
Fitting room stories

​While the ladies are being pampered by the make-up artists, they swap personal stories with each other. One of them explains how hard it was to wear low-cut tops. Today's gorgeous lingerie set has given her the confidence to feel proud of her curves. Someone else explains how hard it is to find lingerie that is comfortable, supportive, and stylish. Fortunately, our specialized lingerie boutiques have exactly what they're looking for.
"I love brightly colored lingerie, but could only ever choose from black or nude because of my cup size. I'm so happy I found a brand that has it all. I love PrimaDonna." - Jenny
You're beautiful. You're feminine. Own it. Treat yourself to gorgeous lingerie.
"It's important to treat yourself with kindness," says Stephanie, who believes women should be proud of their curves and invest in high-quality lingerie.
"Lingerie is a great investment. When you choose quality, your lingerie will last longer. It's like nothing I've ever worn before. I feel beautiful, sexy, confident, and proud, which is amazing." - Jenny
The ladies agree: Lingerie not only has an effect on your body, but also on your mind.
"It's supportive and it changes your body language and the way you walk. What more could a woman ask for?" ​ - Paula
Click here for images of the SS22 collections:
​PrimaDonna SS22
​PrimaDonna Twist SS22
Elise Van de Meulebroucke Media & PR Manager, Vandevelde