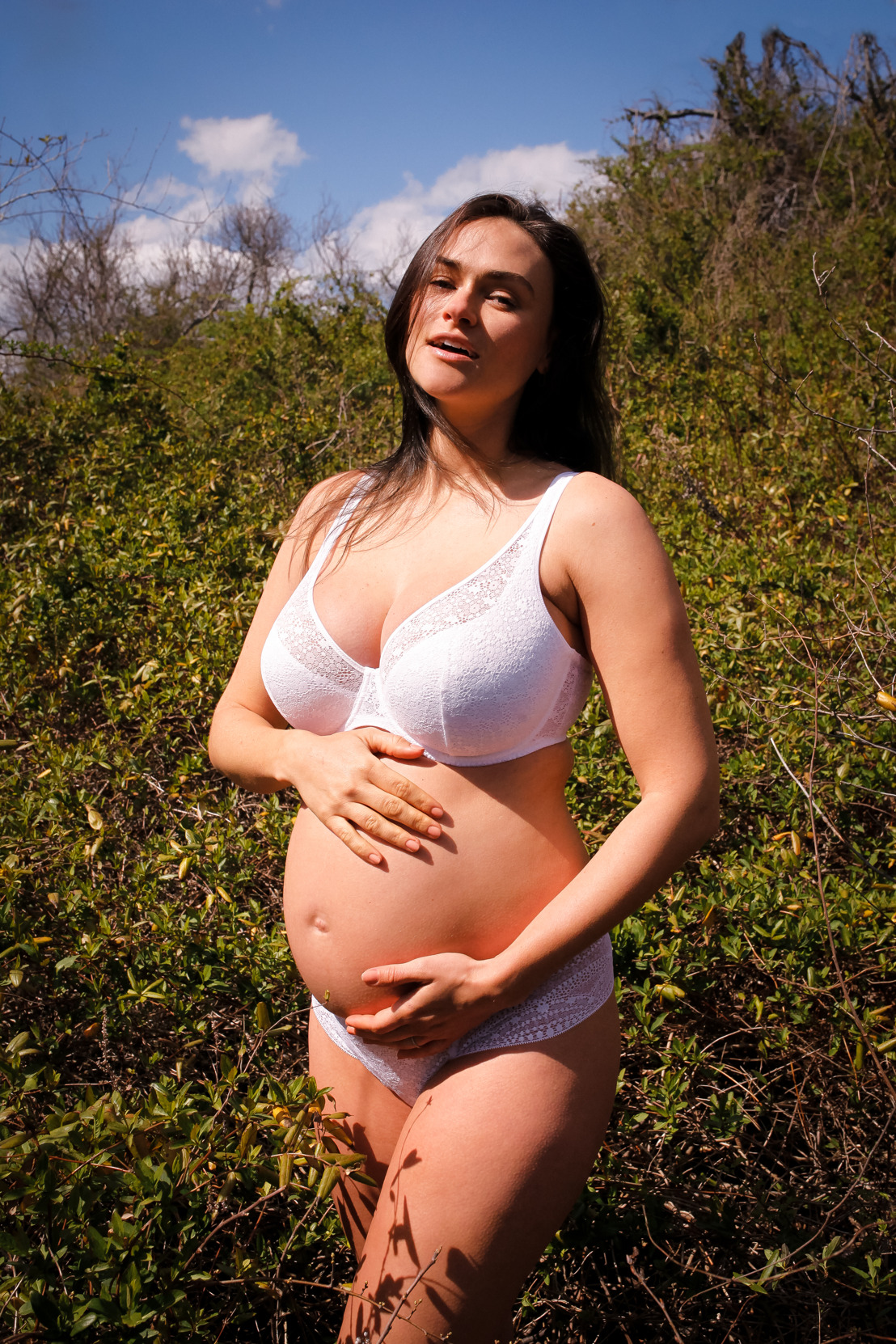 Model and member of the PrimaDonna family Myla Dalbesio explains how PrimaDonna lingerie boosts her confidence, especially now that she's pregnant.
She photographed herself and five women she admires in lingerie from PrimaDonna's summer collection.
As a mom-to-be, Myla Dalbesio is seeing her body change. PrimaDonna lingerie makes her feel comfortable and confident. When nothing else seems to fit, she loves treating herself to a stunning bra. It makes her feel confident, radiant, and connected to her changing body.
With summer fast approaching, women with a larger cup size are looking for lingerie that makes them feel feminine and empowered in breezy clothing. Myla Dalbesio and five inspirational women decided to show off their curves in summer lingerie from PrimaDonna. Radiating confidence, they reveal what lingerie with the perfect fit can do in the hope of inspiring other women to slip into something that makes them feel empowered.
#WeArePrimaDonna: women celebrating femininity
#WeArePrimaDonna shines the spotlight on women who are proud of their bodies and their larger cup size. Myla Dalbesio beautifully photographed herself and five PrimaDonna women in stunning sets from the spring/summer collection.
Slipping into PrimaDonna lingerie gives me so much comfort and confidence. When nothing else seems to fit, I love treating myself to a sexy bra. It makes me reconnect with myself in times of incredible change. - Myla Dalbesio (@myladalbesio), model and member of the PrimaDonna family
PrimaDonna lingerie is equal parts sexy and comfortable, a combination that's hard to find in larger cup sizes! PrimaDonna instantly makes you feel sexy! - Cassandra Mayela (@cassandramayela), visual artist and model
The quality of PrimaDonna lingerie is incredible. You can really see how much attention and detail went into each piece. It's a real treat to slip into lingerie that makes you feel confident all day long. - Morgan Freeman (@morgtolove), model
I love the fit of PrimaDonna bras, especially the sturdiness and lift of the band. It feels like I'm wearing a custom creation that is perfectly comfortable and beautifully detailed. The ideal combination of sporty and sexy, these bras are equal parts sturdy and feminine. - Luisa Opalesky (@luisa_opalesky), photographer
I love that PrimaDonna lingerie is available in such a wide range of colors. It's hard to find stylish and expressive bras that are also supportive. The impeccable fit and cool styles gives me confidence inside and out! - Anna Ling (@annatherouxling), creative director and model
I love knowing that my bra will keep everything in its place. PrimaDonna gives me that confidence while also being cute and stylish! Most supportive bras are boring and basic, but these PrimaDonna styles inspire me every morning when I get dressed! - Omega (@everythingomega), musical artist and model
Elise Van de Meulebroucke Media & PR Manager, Vandevelde