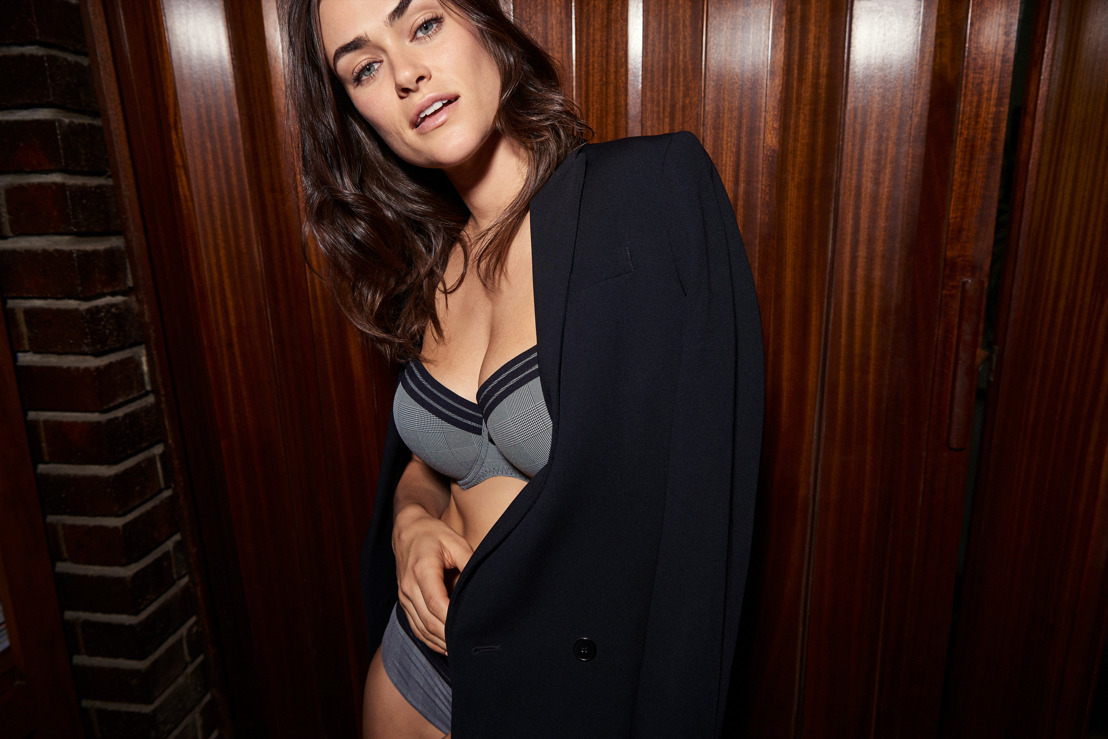 Match your outfit to your lingerie
The most fabulous fall looks with the perfect PrimaDonna fit in your lingerie drawer

1. Gentle Lady: office proof
Chic with a "dessus-dessous" look, Gentle Lady is the perfect lingerie to help you embrace fall in style. The black-and-white checked fabric and the tulle trim will take you from work straight to London Fashion Week! The retro cut of Gentle Lady ensures a seamless fit. For an even bolder look, pair the Gentle Lady corset with a stylish black blazer: perfect for the office or a special occasion.
Marko Galovic, Designer of PrimaDonna Twist: Gentle Lady is one of my favorite designs from the fall collection, as it takes you straight from the catwalk to the office! This smooth lingerie is extremely luxurious and fashionable, offering the perfect mix of comfort, fashion, and support for women of all cup sizes.
2. Wild Flower: stylish and flowery lingerie
Tweed prints are extremely popular this fall. With its low cut, this feminine Wild Flower balcony bra reveals a flattering neckline, making it perfect under a low-cut blouse or dress. The warm green-grey hue flatters your skin tone and the decorative flowers add an extra dimension to your cleavage. Note the stylish details, such as the decorative pendant on the front panel, the lined shoulder straps, and the striped tulle trim on the briefs.
3. Madison: the perfect must-have for every outfit
Madison has been a firm favorite with many PrimaDonna fans for years now. Its secret lies in the unparalleled combination of a design with optimal support and a playful, natural and elegant look – available up to a J cup. This must-have is available in 69 sizes, thereby guaranteeing the perfect fit for women of all sizes. When it comes to lingerie, a single millimeter can make all the difference. This is a stylish and fashionable must-have for your lingerie drawer!

Kelly Dunmore, Lingerie Stylist: When you try a Madison, you'll understand why this series is so popular. The great fit – with lace that follows the contours of your body perfectly – gives a full bust phenomenal support. And the playful check pattern puts a smile on everyone's face.


For more visuals and packshots, go to our media gallery.
Vanessa De Vuyst Media & PR Manager, Van de Velde