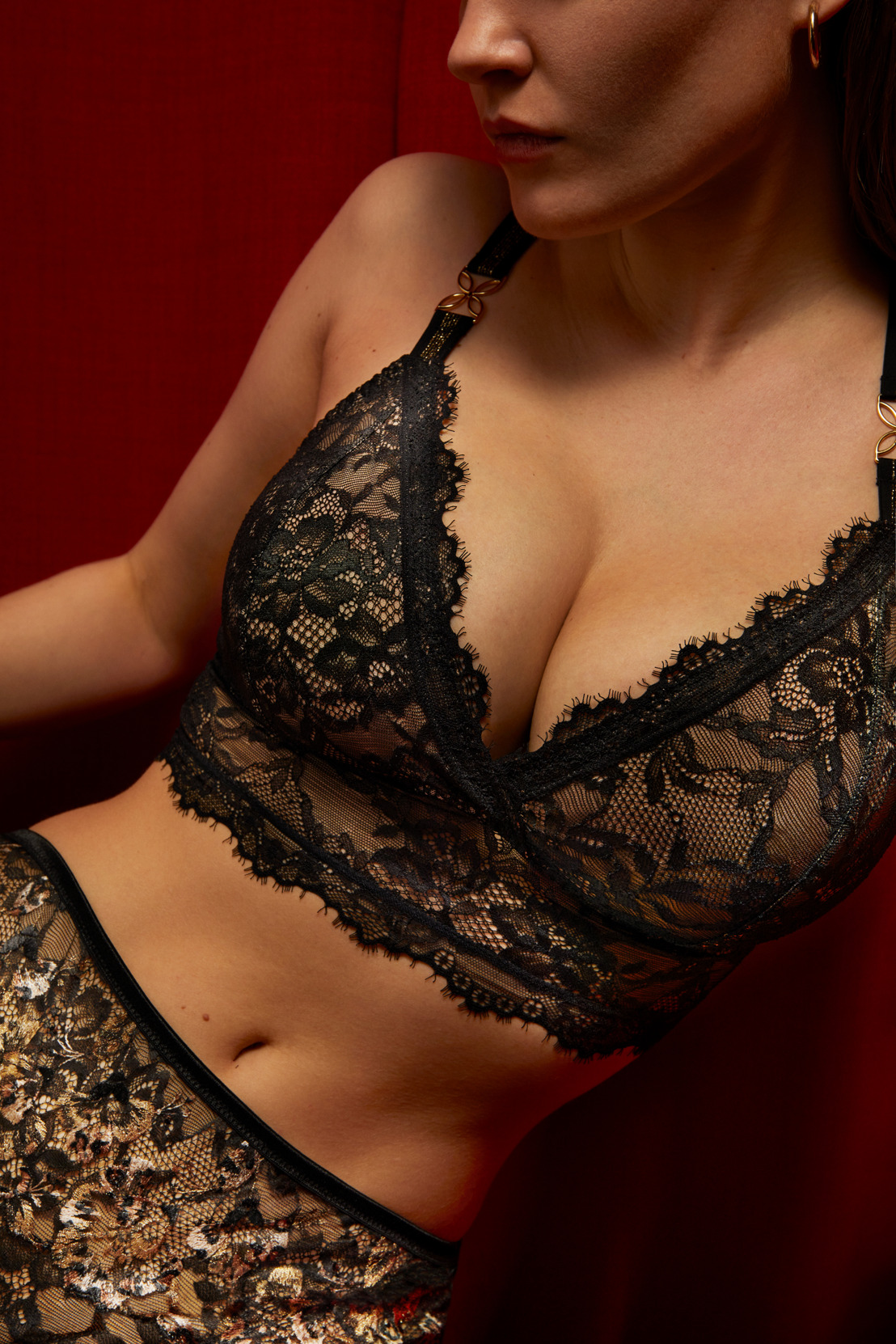 Get ready for a fabulous festive season in sensual lingerie by PrimaDonna and PrimaDonna Twist!
Looking for the perfect gift your yourself or someone else this holiday season? Then we have good news for you. As part of our 'revival of the party season', we are launching a seductive end-of-year collection for women with a larger cup size! For our latest series – PrimaDonna Arau and PrimaDonna Twist Abbey Road – our designers translated captivating fashion trends into wearable lingerie for the festive season.
Party-proof lingerie for larger cup sizes
​
​The holidays are just around the corner. Are you ready for an unforgettable season? Whether you plan to dance the night away, host your own holiday party, or go out for a fabulous dinner, a killer party outfit and matching lingerie with impeccable support for your larger breasts is a must. Your lingerie should reflect your party agenda: festive, confident, and fun!
Ready-to-wear holiday looks
​
​PrimaDonna Arau is semi-sheer and oh-so feminine lingerie with a luxurious leopard print. All-over lace and opulent embroidery add a chic and seductive touch to this collection. The festive straps are made from high-gloss yarn and adorned with a golden pendant (because you are golden).
​
Naughty-chic with a retro twist
​
​Sensual lingerie that comfortably supports your larger breasts while you dance the night away? Yes, please! PrimaDonna Twist Abbey Road captivates with flirty styles, delicate fabrics, and a superior fit. Bralettes and triangle bras steal the show in golden fabrics adorned with velvety black lace flowers. Feminine briefs with bondage elements and sheer fabrics add the finishing touch.
​
Let's party!
​
​Parties are the perfect opportunity to get creative with your look! Whichever look you choose, our lingerie will boost your confidence and make you feel proud of your larger breasts. Whether you're wearing a low-cut dress, an open-back bodysuit, or a see-through blouse with a chic blazer, we can help you find the perfect lingerie to wear underneath!
​
​Full-cup bras lift and center the breasts, provide extra support, and create an elegant and feminine silhouette under all party looks. The full-cup Arau bra is perfect under sheer blouses thanks to the delicate lace finish and the gold straps. Lingerie this beautiful was made to be seen!
Balcony bras lift your breasts and have lower-cut cups. Perfect under a blouse or dress with a low-cut, rounded neckline.
​The longline balcony bra in the Abbey Road series is perfect under outfits with a plunging neckline and creates irresistible cleavage.
Brassière bustier : ces modèles de soutien-gorge ont un look tout en légèreté. Les bonnets ne sont pas rembourrés, ont des armatures et garantissent le meilleur soutien aux femmes à la poitrine plus généreuse. La bande ferme sous les bonnets assure aussi un maintien supérieur pour votre poitrine. Pour être tendance, portez-les sous un blazer comme haut.
Body : le body de la série Abbey Road affiche une encolure en V plongeante et envoûtante, ainsi que des manches longues. Cette superbe création festive est ornée de jolies fleurs en velours et en dentelle. Portez-le sous un blazer pour un look sensuel et affirmé.
Click here to find more campaign visuals of PrimaDonna Arau and PrimaDonna Twist Abbey Road.
Click here to find all packshots of PrimaDonna Arau and PrimaDonna Twist Abbey Road.
Annabelle Seynave Media & PR Manager, Vandevelde