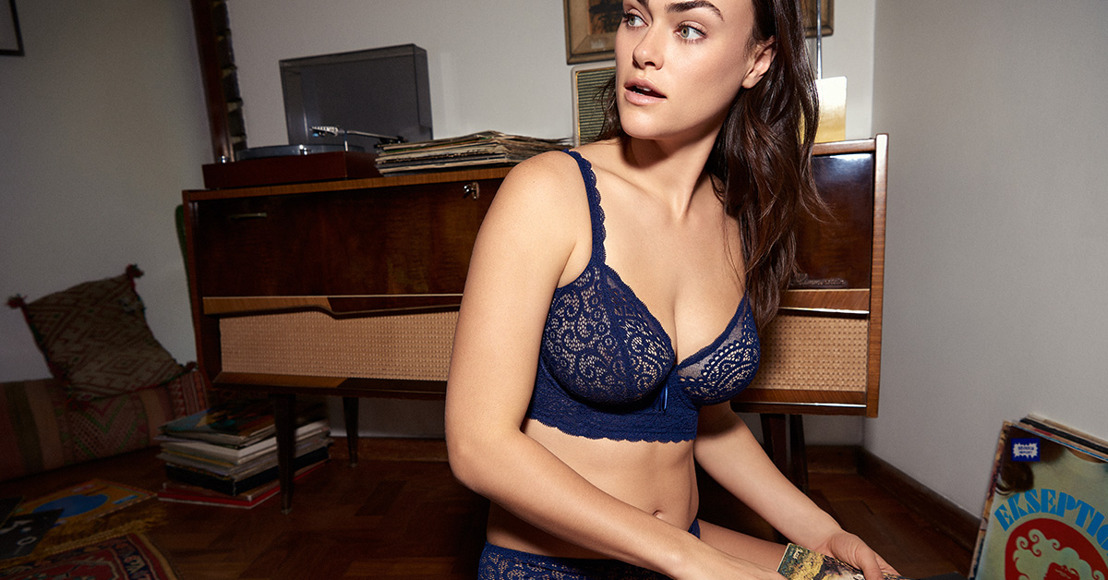 Fashion and sophistication, with a perfect fit for larger busts
Cup sizes are getting bigger and bigger, and PrimaDonna lingerie is evolving at the same pace
It is a trend that is emerging all over the world, including among younger women: cup sizes are getting bigger and bigger. As a result, there is also a growing demand for lingerie that combines fit and fashion. Belgian lingerie label PrimaDonna has made this its trademark for over 150 years. Every season, the design team searches for the right balance between a perfect fit and a trendy look.
"Our motto is: Never compromise," says Brand Design Manager Carole Lambert. "We design trendy lingerie and are only satisfied once we have also achieved the perfect fit."
Bras up to a J cup
When the concept of the cup size was introduced in 1928, women had the choice between an A, B, C, or D cup. Almost a century later, that range of cup sizes has been expanded enormously. Over the past few decades, bosoms have gotten larger and larger, and cup sizes have evolved to reflect that. In 1997, PrimaDonna introduced the H cup in its collection. The lingerie brand currently offered bras up to a J cup. In terms of looks, the collections follow the trends in lingerie and fashion in general. At the same time, extra attention is devoted to good support and a comfortable fit.
As Brand Design Manager Carole Lambert explains, "Our collection offers women with a large cup size the same trends that you also see in lingerie for smaller cup sizes. This requires a different thought process in the design and, above all, a lot of testing. We are only satisfied once the fit is absolutely perfect. An ordinary bra is made up of about twenty parts on average; a PrimaDonna bra has around forty-five. You don't necessarily see all that technical ingenuity, but you can feel it when you wear our bras. A PrimaDonna bra provides extra support and is also comfortable to wear."

Fashion for larger cup sizes
PrimaDonna's mission is to design fashionable lingerie without compromising on fit, and a lot of thought goes into that. Some trends are not as easy to translate into lingerie for larger cup sizes; for instance, the evolution to bras without underwiring and to bralettes made from fine lace.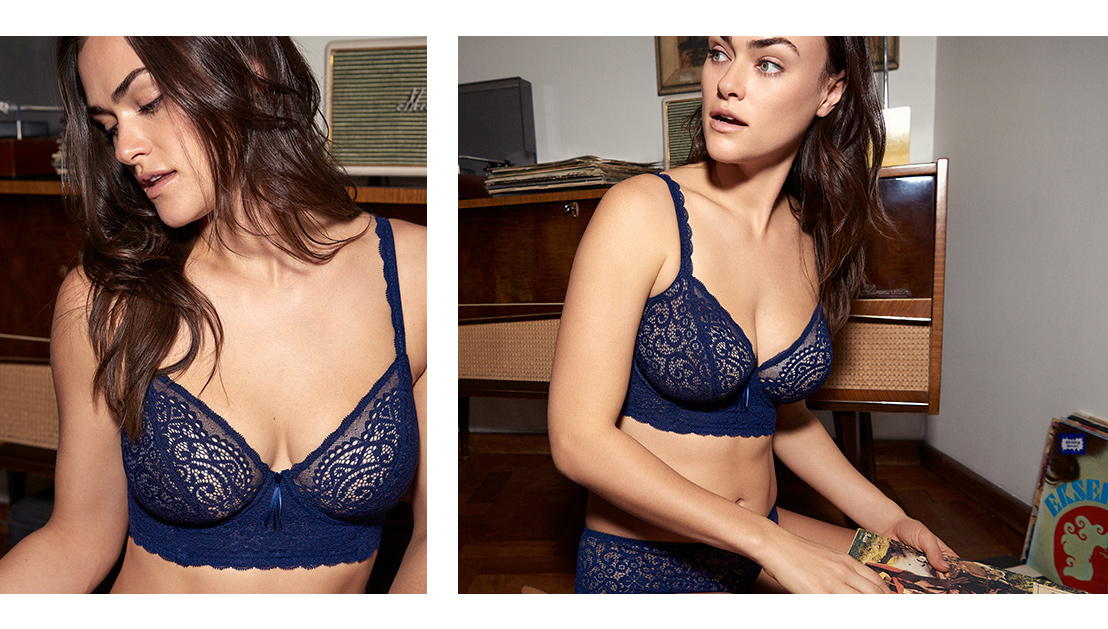 "Women with larger busts need extra support; on the other hand, very fine, delicate lingerie is right on trend at the moment," says Carole Lambert. "At PrimaDonna, we translated this trend into the I Do series, for instance. This series includes a lace longline bra with a construction that provides extra support. The technical ingenuity is on the inside, while at the same time it has a trendy bralette look. This means young women with larger cup sizes can also enjoy the trend."
Trend: vintage lace in wintery blue
I Do, the lingerie series with trendy vintage lace, has become so popular that PrimaDonna always includes it in its collection in basic colors such as black or skintone. Naturally, the sets also continue to evolve with the trends. For example, the I Do lace bralette will be launched this fall in dark blue, the trend color for this winter, which also flatters light and dark skin tones.
"I just love this bralette," says PrimaDonna model and influencer Myla Dalbesio. "It's stylish and playful, but also great for someone with a larger cup size. I had one in black already, but I can tell that the dark blue one will be my favorite bra this winter!"
Vanessa De Vuyst Media & PR Manager, Van de Velde