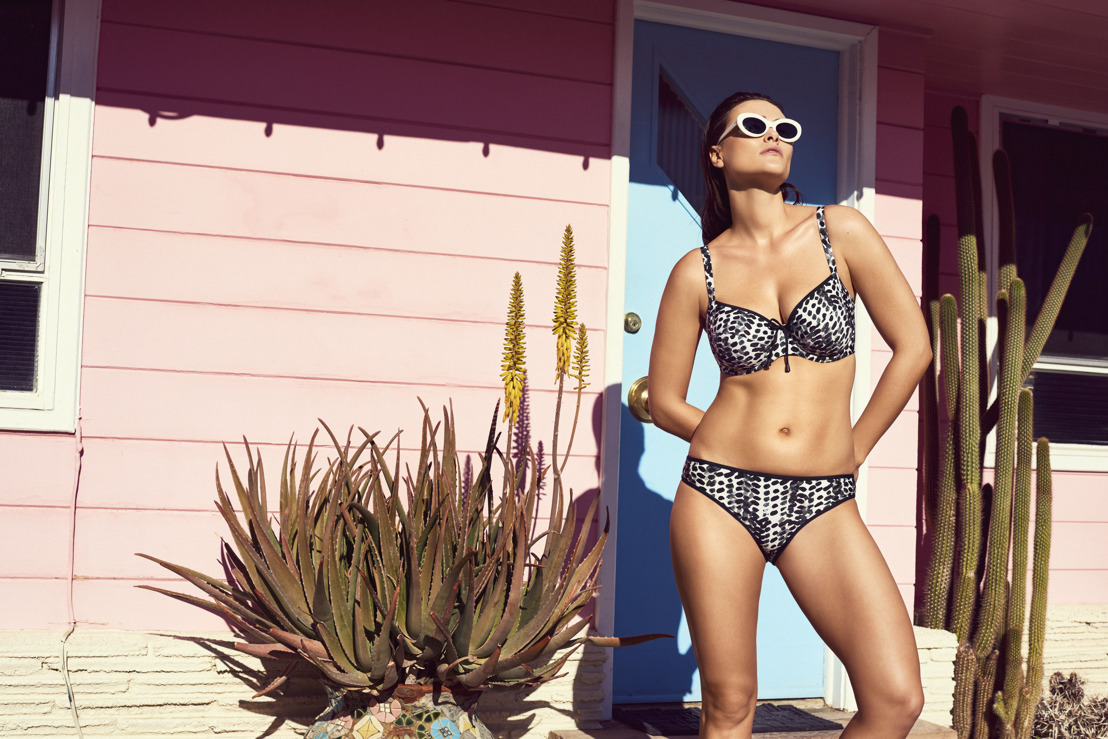 Cruise in style with Sherry and Roadtrip
The PrimaDonna Swim SS19 collection was inspired by the 1960s California coast
The latest PrimaDonna Swim collection will take you back to the world of David Hockney and the California of the swinging 60s. Imagine villas with sleek lines and swimming pools, palm trees under a cloudless sky, and the sweltering heat of the desert on the doorstep. The SS19 swimwear collection, bursting with colour, 60s prints, and hippy details, is the ultimate celebration of the South Pacific Coast.
-Sherry : tels les reflets dansants du soleil à la surface de l'eau

La série Sherry, la petite robe noire de PrimaDonna Swim, a été revisitée pour l'occasion grâce à un imprimé graphique bleu qui rappelle les ondulations scintillantes de la piscine. Tels les reflets dansants du soleil à la surface de l'eau… Bikini sexy ou maillot glamour, shorty ou slip taille basse avec rubans, ils ont tous la coupe parfaite pour les grandes tailles de bonnets. La superbe petite robe assortie complète parfaitement votre look glamour de croisière.

- Roadtrip: an artistic look on the go

The artistic print in the Roadtrip series looks like an abstract painting. The artist's brush strokes are almost palpable. If it's a while since you've seen the sun, don't worry: Roadtrip's abstract print flatters all skin types. The combination of solid colours and prints creates a balanced and slimming effect. In short, the perfect series for highlighting your natural elegance and creating the perfect cruise-worthy look. The only thing left to do is choose your summer destination.