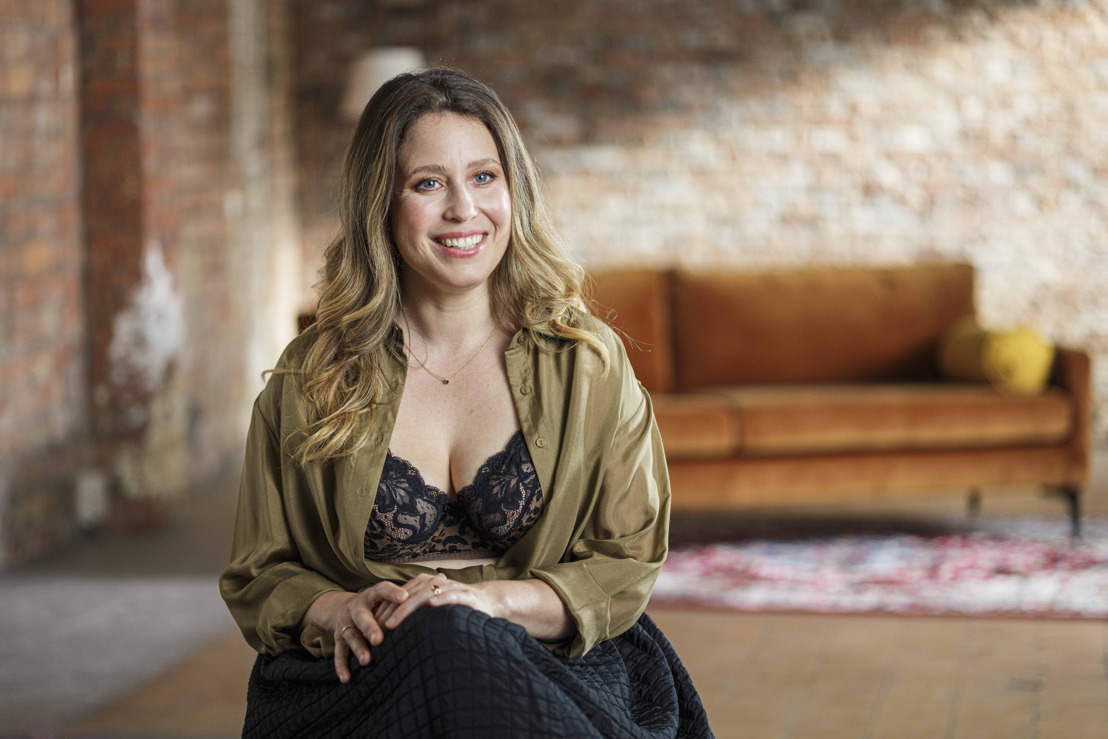 Confident in PrimaDonna lingerie.
Three women testify how comfortable and stylish lingerie has made a difference to their lives.
PrimaDonna invited three women to record a video testimonial, while at the same time trying on the new PrimaDonna Fall/Winter collection. They share their personal stories on camera, revealing in an honest and open way how beautiful and (more importantly) perfectly fitting lingerie has given them a self-confidence boost as well as pride in their curves. 
Sanne Vogel (NL) Sanne Vogel is an actor, director, and writer, and has been wearing PrimaDonna for a while now. Already at a young age she had larger breasts, yet a slender frame, but PrimaDonna's wide selection of sizes provided the perfect fit. "I just feel fantastic wearing PrimaDonna," she smiles.  
"If you don't feel confident, you're not likely to go out and buy beautiful lingerie for yourself. But that all changes when you discover that good lingerie can change all that. One thing leads to another. When you buy something that fits you perfectly and you look good in it, you automatically feel more beautiful, and your confidence grows. That's exactly how it goes, if you ask me." – Sanne Vogel
Truthfully and authentically, each woman testifies about both the positive as well as the more challenging aspects of having a large bosom and how finding the right lingerie changed their life and the way they look at their bosom.
Tunrayo Adeolu (BE) works in the art and auction industry and didn't hesitate for a second when we asked her to testify for PrimaDonna in lingerie. Count me in! Needless to say, she was curious about the new PrimaDonna Autumn/Winter collection, but she was even more driven by her desire to share how stylish and well-fitting lingerie has had a really positive effect on her as a young woman. 
"Ever since I was a teenager I have had large breasts. It was difficult to get used to, and I was always thinking: Okay, which bra do I need? For so long, I felt uncomfortable walking around in bras I didn't feel confident in. I don't have to worry about that anymore." – Tunrayo Adeolu
"What I'm wearing now fits perfectly, and it's really comfortable. On top of that, wearing a beautiful, matching set allows you to see your body in a different light. That gives me lots of confidence!" – Tunrayo Adeolu
Paula Lambert (DE) is a sex and relationship expert, and more recently has become PrimaDonna's ambassador in Germany. She knows from her own experience how difficult it is to find a bra that gives you enough support if you have a larger cup size. The search for that perfect bra was an arduous journey, one she wants to spare other women.   
"I was constantly battling with bras that were either too tight or unflattering at the back, or the underwire stuck out. They provided no support at all. Now, I feel as if someone is walking behind me, supporting me all the way. Every woman with larger breasts knows how insanely heavy they can be." - Paula Lambert
"For the first time in my life, I've found a bra that gives me confidence, as well as great support, and one I look amazing in. I've already thrown out all my other bras because I know that I won't be wearing them again." - Paula Lambert
#WeArePrimaDonna
Our #WeArePrimaDonna platform puts women in the spotlight who feel confident and proud about their curves, thanks to the positive effect of fashionable lingerie with an unsurpassed fit. By posing in PrimaDonna lingerie and sharing their stories openly and with sincerity, these women want to inspire other women.  
More visuals:
Elise Van de Meulebroucke Media & PR Manager, Vandevelde