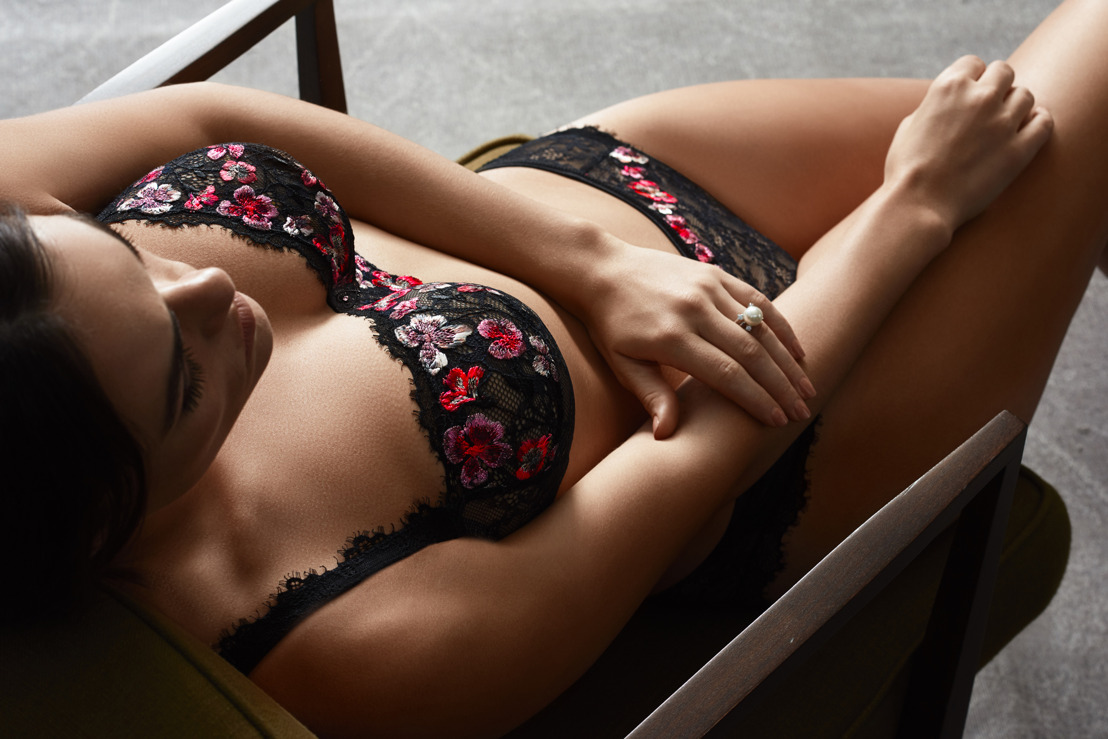 Black and luxurious all the way!
Our Christmas party tip
Enjoy a sumptuous dinner with family and friends, hand out presents, and show off your great outfit. We can't wait! That's why we're giving you all our tips for festive parties now and why we'll be handing out presents throughout November. After all, giving presents is just as much fun as receiving them.
The ultimate party lingerie
If there's one time of year when you can really go for luxury, it is during the Christmas party season. A dress in a flowing fabric, beautiful jewellery, and of course a supremely luxurious lingerie set. Baboushka offers the perfect PrimaDonna party lingerie: sophisticated lace, coquettish colours, Swarovski gems, … The lingerie sets use all the tricks of the trade to give your curves a luxurious look. Perfect for the festive season ... and all the days that follow.
For you, from PrimaDonna
As we have a soft spot for cosiness and love luxurious gifts, we will give you a limited-edition scented candle as a gift when you buy a Baboushka lingerie set in November. Make a beeline for your nearest PrimaDonna shop between 5 and 30 November and treat yourself to a luxury lingerie set as well as this exclusive gift. For you, from PrimaDonna
Even more tips for your party outfit...
Looking for the perfect lingerie set to go with your party outfit? Go for black and luxury all the way with the Delight lace look, or the French Kiss sets with their sexy retro designs. The ultimate mix of luxury, fashion, and the perfect support.
…or for a gift under the Christmas tree!
What could be a better treat than a gift of beautiful lingerie under the Christmas tree? How about a cute Love set with embroidered kisses, or one of the sophisticated Soie Belle accessories with lace and soft silk? Luxury at its best!
We are always at your service
No time to drop by one of our shops? Take a look online at www.primadonna.com. Here, the entire PrimaDonna collection is within your reach with a simple click of the mouse, with delivery within two working days and free shipping and returns.
For more visuals go to our media galery.