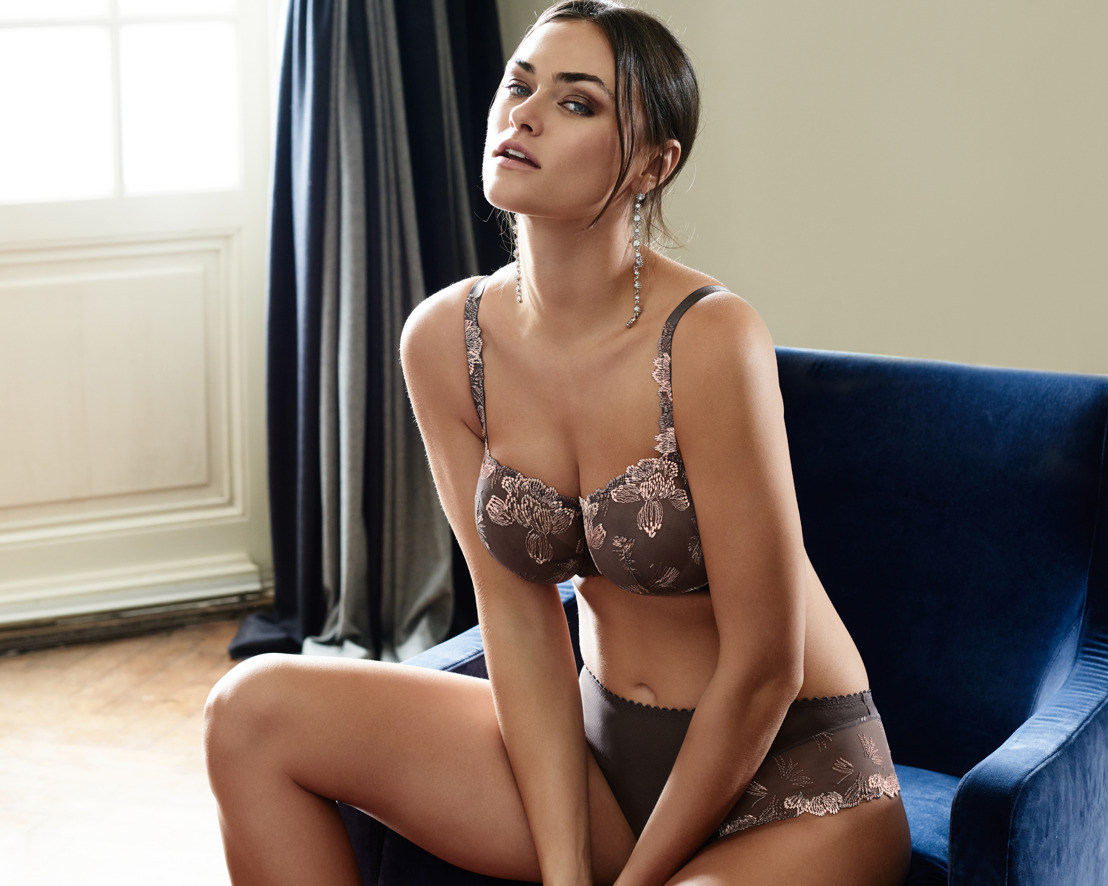 Be seduced by PrimaDonna's ultra-feminine lingerie collection
... and their perfect fit
Friday, September 28, 2018 — PrimaDonna's mission is to give feminine curves the support and sexiness they deserve. The brand is the leading expert in lingerie for larger cup sizes and is known for its flattering fit and fashionable designs that make you feel like a million dollars, whatever your shape.
PrimaDonna: luxurious lingerie at its most exquisite
Lavish designs and striking colours are trending this winter and can be seen in interior design, fashion, and in lingerie. This trend is characterized by Baroque embroidery, shimmering fabrics, and designs with a feminine vintage look. Spoil yourself with these luxurious lingerie sets!
Light as a feather...
Lingerie with feathers? Why not? The name Plume refers to the stunning embroidery in an original feather design and with an elegant shimmer. Embrace your femininity and wrap yourself in luxury!
Our style tips:
This comfortable bra completely covers your breasts and provides good support. The smart use of the feather embroidery makes the bra look ethereal and incredibly sexy.

A smooth silhouette and a flirtatious cleavage. The body creates an elegant waistline and has chic, crossed embroidered bands in the front.
Sensual satin look
Luxurious fabrics and Baroque designs are hot this autumn for your interior, on the catwalk, and soon in your lingerie drawer as well. This trend has been captured in the graceful sets from Chandelier: a gorgeous combination of a soft satin fabric and elegant embroidery. Sensual and chic lingerie with a subtle sparkle.
High-luxury lingerie for special occasions
If you are looking for lingerie for a special occasion but that you can also wear all-year round, then the sets from Fireworks are perfect for you. The colourful embroidery sparkles like fireworks in the night sky and gives you a youthful and fashionable look.
New!
A PrimaDonna premier: a sensual balconette padded bra with all-over embroidery. For comfortable support and a luxurious look!
Glamorous by nature
If you translate Italian flair into lingerie, you get the lingerie from Dolce Vita: sensual and glamorous by nature, with a generous dash of class.
Our favourite: the trendy long line bra with black abstract flowers on nude tulle for a tattoo-inspired look.
More is more
If you adore luxury, you should just go all the way with elegant lace, stylish colours, and Swarovski crystals. The Baboushka sets have everything you need to give your curves an ultra-luxurious look. A tip for the festive days... and the days that follow.
We are always at your service
If you are in need of inspiration or want to treat yourself to something new but don't feel like visiting one of our shops, then be sure to take a look on www.primadonna.com. Here, the entire PrimaDonna collection is within your reach with a simple click of the mouse. With delivery within two working days and free shipping and returns.
For more visuals go to our media galery.